CISO National Canada Virtual Panel
January 20, 2022
XDR and Zero Trust and What This Means For You
As the sophistication of cyberattacks evolves and the stakes continue to rise, cybersecurity teams face the same challenges they always have: discerning security data, detecting threats, orchestrating cyber response, and overcoming the cyber skills gap. Lately it seems that no one is too small to avoid notice from cyber attackers, and that the time to detect and shut down threats is ever narrowing. XDR and Zero Trust are new buzzwords, with vendors and analysts alike touting these as the way of the future for security operations – but what do they really mean, and what do these approaches and tools offer?
Join IBM Cybersecurity Architect Vivienne Suen as she breaks down the meaning of XDR and Zero Trust, the challenges facing security teams, and how to take advantage of emerging technologies and pragmatic new approaches.
Learn More...
IBM is the global leader in business transformation through an open hybrid cloud platform and AI, serving clients in more than 170 countries around the world. Today 47 of the Fortune 50 Companies rely on the IBM Cloud to run their business, and IBM Watson enterprise AI is hard at work in more than 20,000 engagements. IBM is also one of the world's most vital corporate research organizations, with 27 consecutive years of patent leadership. Above all, guided by principles for trust and transparency and support for a more inclusive society, IBM is committed to being a responsible technology innovator and a force for good in the world. For more information about IBM visit: www.ibm.com.
Speakers Include...
Vivienne Suen
Cybersecurity Architect, CCSP
IBM Security
Nicolas Buache
CISO
University of Ottawa
Tracy Dallaire
Director Information Security
McMaster University
Fritz Jean Louis
Chief Information Security Officer (CISO)
The Globe And Mail
Khalid Walid Akawi
Director Technology Risk and Controls
Manulife
Speaker: Vivienne Suen, Cybersecurity Architect, CCSP, IBM Security
Read Bio »
Vivienne Suen is a cybersecurity architect with a passion for storytelling and over 15 years' experience advising IBM customers on IT solutions and strategy. A featured speaker at numerous conferences and user groups, she thrives on demystifying the complexities of cybersecurity and designing practical solutions to meet clients' security needs. As an unabashed technology optimist with a passion for music, Vivienne is a strong believer in nurturing diverse viewpoints, creating new connections, and a well-crafted analogy. She lives in Montreal with her husband and son.
« show less
Invited Members Include...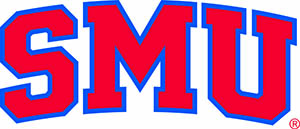 Agenda
---
3:00pm-3:10pm (EST)
Opening Remarks & Executive Introductions
---
3:10pm-3:20pm (EST)
Host Introduction
---
3:20pm-4:00pm (EST)
CIO/CISO Panel Hosted by Sponsor
---
4:00pm-4:30pm (EST)
Executive Discussion
Hosted by:
Got questions? We've got answers!
Your time is valuable and we make sure to make the most of it! We take the time to figure out your challenges and customize your experience to meet your needs. Our agendas are tailored to your feedback and we pride ourselves in covering the most cutting-edge content delivered by renowned industry experts. Look forward to building enduring partnerships and together we'll go straight to the top.
Where is the event taking place?
The event is by invitation-only. The location will be released to all attendees once your registration has been confirmed. 
What is the dress code?
We recommend business attire. Most attendees wear suits or comparable attire. Ties are optional.
Can I bring a colleague with me?
Yes! We always urge our members to refer their colleagues! We love adding new members to the community, especially if they come highly recommended by a current member. Either have them reach out to your Apex POC or have them fill out the Member Registration Form.
What if I have dietary restrictions?
No problem! Please let your Apex POC know as soon as possible in order for us to work with the venue on providing alternate options for you at the event.
What if I want to speak at an assembly?
Apex is always looking for speakers that can contribute their valuable insight. If you would like to speak, please contact your Apex POC or fill out the Speaker Registration Form on the Assemblies page. Please keep in mind that we receive many inquiries for speaking and sessions are available on a first come first served basis. But no need to worry, we have plenty of opportunities available at future assemblies.
I plan on being in attendance, but what if something comes up and I have to cancel?
We understand that something may come up on your calendar! Before canceling with us, please know that we will have a separate room for attendees to step out for work-related activities (meetings, emails, conference calls, etc.). If you must cancel, we just ask that you let us know at least 48 hours in advance so that we can open up the waitlist for another member.