CIO, CTO, AI, ML Digital
Transformation Virtual National Summit
March 15, 2022
CIO, CTO, AI, ML Digital Transformation Virtual National Summit
Anyone can log in from anywhere. All you need is WiFi.
The Assembly will feature members from...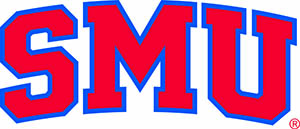 Agenda
---
12:00pm-12:05pm
Opening Remarks
---
12:05pm-12:45pm
Keynote Panel: "Deliver Business Value through Innovation"
Frontdoor

Commonwealth Care Alliance

Sam Lakkundi
VP – Innovation
Pirasenna Thiyagarajan
CTO
Roopesh Gangwar
Director of Data Strategy & Data Management
read more »
Discover what you can do to co-innovate with BMC Innovation Labs to deliver game changing value for your enterprise or customer. From simplifying application and data workflow orchestration to customer-centric enterprise-wide visibility and actionable insights across both IT and OT assets, BMC Innovation Labs fosters an environment dedicated to what's new and next.
« show less
---
12:50pm-1:15pm
CXO Fireside: "Defying (Data) Gravity | How to leverage edge, cloud and core solutions to optimize data growth"
Mass General Brigham

Bristol Myers Squibb

Scott Wallace
Sr. Director, Solutions Architecture
Shahidul Mannan
Head of Data Engineering and Innovation
Neil Bhandar
Head of Analytics
read more »
Global data volumes are growing at an average of 63% per month.(1) It's estimated that by 2025, over 463 exabytes of data will be created every day.(2) The COVID-19 pandemic and shift to remote working has also spurred this rapid acceleration of data growth and need for low latency, especially at the edge. The explosion of data combined with an existing infrastructure that meets the need for physical proximity to customers worldwide have put organizations in a unique position to leverage edge, cloud and core solutions. It's an emerging opportunity for enterprises to turn global data growth and data exchange across platforms into strategic assets and a competitive advantage. This will require moving beyond traditional IT architecture to pervasively connected data communities colocated at centers of data.
The digital economy continues to remake enterprises across all industries, transforming how they create and deliver value. Unlimited data, maximum uptime and strong cyber security are still essential offerings. Yet enterprise customers also need support and expertise in how to manage complex public cloud, private cloud and edge services. Exponential data growth and the increasing amount of data creation sources further contribute to the complexity of IT infrastructure. A connected community approach allows for integration between core, cloud and edge at centers of data exchange, implementing a secure, data-centric hybrid IT architecture at global points of presence deployed in multi-tenant datacenters. This strategy will allow organizations to deliver faster data access and aggregation, secure data near the customer and effectively embed edge, cloud, core solutions.
"Optimizing Business Analytics by Transforming Data in the Cloud," IDG Research, October 2019.
"How Much Data is Generated in a Day," World Economic Forum, April 2019
« show less
---
1:20pm-1:35pm
Disrupter Presenter: "Achieving Cybersecurity Readiness with MITRE ATT&CK: Elevating Human Performance"
Jonathan Reiber
Senior Director for Cybersecurity Strategy and Policy
---
1:40pm-2:00pm
CXO Fireside: "The Digital Transformation Revolution"
 

 

 

Jeff DeVerter
Chief Technology Evangelist
read more »
Digital transformation is changing the way organizations operate. Systems, processes, workflow, and culture are all evaluated and impacted. This transformation affects each level of an organization and brings together data across areas to work together more effectively.
During this event we will discuss:
The balance between technology and organizational change
The specific measurable impacts this type of transformation brings
The pitfalls that this type of transformation can bring
The impacts of not transforming
« show less
---
2:05pm-2:50pm
Closing Keynote Panel: "People First Innovation and Transformation"
Nationwide

LendingTree Inc.

GM Financial

Hanover Insurance

Tom Howe
Digital Transformation Officer
Manoj Kunta
AVP, Enterprise Automation
Ashish Agarwal
Vice President & Head of Data
Srini Alagarsamy
Vice President, Digital Solutions
Srini Sankar
Head of Enterprise Data & Analytics
Got questions? We've got answers!
Your time is valuable and we make sure to make the most of it! We take the time to figure out your challenges and customize your experience to meet your needs. Our agendas are tailored to your feedback and we pride ourselves in covering the most cutting-edge content delivered by renowned industry experts. Look forward to building enduring partnerships and together we'll go straight to the top.
Where is the event taking place?
The event is by invitation-only. The location will be released to all attendees once your registration has been confirmed. 
What is the dress code?
We recommend business attire. Most attendees wear suits or comparable attire. Ties are optional.
Can I bring a colleague with me?
Yes! We always urge our members to refer their colleagues! We love adding new members to the community, especially if they come highly recommended by a current member. Either have them reach out to your Apex POC or have them fill out the Member Registration Form.
What if I have dietary restrictions?
No problem! Please let your Apex POC know as soon as possible in order for us to work with the venue on providing alternate options for you at the event.
What if I want to speak at an assembly?
Apex is always looking for speakers that can contribute their valuable insight. If you would like to speak, please contact your Apex POC or fill out the Speaker Registration Form on the Assemblies page. Please keep in mind that we receive many inquiries for speaking and sessions are available on a first come first served basis. But no need to worry, we have plenty of opportunities available at future assemblies.
I plan on being in attendance, but what if something comes up and I have to cancel?
We understand that something may come up on your calendar! Before canceling with us, please know that we will have a separate room for attendees to step out for work-related activities (meetings, emails, conference calls, etc.). If you must cancel, we just ask that you let us know at least 48 hours in advance so that we can open up the waitlist for another member.