CDO & CIO Northeast Virtual Fireside Chat
August 30, 2022
The Next Convergence: From Technology Convergence to Business Convergence Through Data Ops to Enable Active Intelligence
Joe DosSantos
Chief Data and Analytics Officer
Qlik
Ashish Agarwal
Vice President – Head of Data
LendingTree
Bob Bress
Head of Data Science
Freewheel
Srinivasan Ramanujam
Head Of Data Strategy, Architecture Platforms
Truist
Vijay Venkatesan
Chief Analytics Officer
Horizon BCBSNJ
Speaker: 
Joe DosSantos, Chief Data and Analytics Officer, Qlik
Read Bio »
Joe is responsible for the alignment of business and technology to enable 3rd Generation Business Intelligence at Qlik. He is responsible for use case prioritization, DataOps methodology, and the deployment of information management systems, including all of Qlik's Data Integration and Data Analytics products. He also provides thought leadership in modern Data Architecture and Data Governance, and serves as an evangelist at major conferences and events.
Prior to Qlik, Joe was the Vice President of Enterprise Information Management Technology Services at TD Bank Group. In this capacity, he was responsible for enterprise technology required for the management, transformation, and analysis of information across the Bank. He led the delivery of an enterprise data lake that included a metadata driven catalog and data as a service experience, Hadoop native ETL, and next generation reporting, analytics and artificial intelligence solutions. He is also responsible for the Master Data Management, Data Governance, and Data Warehousing tooling.
Prior to joining TD Bank, Joe led the Big Data Consulting Practice for EMC Corporation's Professional Services Organization, solving innovative client analytics challenges such as energy theft detection, geolocation analytics for telecommunications and gaming companies, and consumer analytics for financial services clients. He also developed the value engineering team for Master Data Management solution provider Siperian (now Informatica) and spent the first decade of his career at Accenture, largely deploying ERP and Data Warehouse solutions to high tech manufacturers.
Joe is a graduate of Georgetown University.

« show less
Invited Members Include...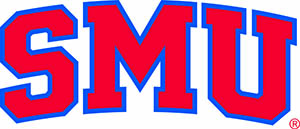 Agenda
---
3:00pm-3:10pm (ET)
Opening Remarks & Executive Introductions
---
3:10pm-3:30pm (ET)
Host Introduction
---
3:30pm-4:00pm (ET)
Panel Hosted by Sponsor
---
4:00pm-4:30pm (ET)
Executive Discussion
Hosted by:
Got questions? We've got answers!
Your time is valuable and we make sure to make the most of it! We take the time to figure out your challenges and customize your experience to meet your needs. Our agendas are tailored to your feedback and we pride ourselves in covering the most cutting-edge content delivered by renowned industry experts. Look forward to building enduring partnerships and together we'll go straight to the top.
Where is the event taking place?
Can I bring a colleague with me?
Yes! We always urge our members to refer their colleagues! We love adding new members to the community, especially if they come highly recommended by a current member. Either have them reach out to your Apex POC or have them fill out the Member Registration Form.
What if I have dietary restrictions?
What if I want to speak at an assembly?
Apex is always looking for speakers that can contribute their valuable insight. If you would like to speak, please contact your Apex POC or fill out the Speaker Registration Form on the Assemblies page. Please keep in mind that we receive many inquiries for speaking and sessions are available on a first come first served basis. But no need to worry, we have plenty of opportunities available at future assemblies.
I plan on being in attendance, but what if something comes up and I have to cancel?
We understand that something may come up on your calendar! Before canceling with us, please know that we will have a separate room for attendees to step out for work-related activities (meetings, emails, conference calls, etc.). If you must cancel, we just ask that you let us know at least 48 hours in advance so that we can open up the waitlist for another member.