Cloud & Cloud Security Transformation Summit
December 16, 2021
Cloud & Cloud Security Transformation Summit
Anyone can log in from anywhere. All you need is WiFi.
The Assembly will feature members from...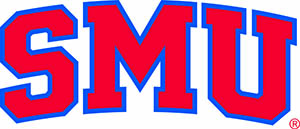 Agenda
---
12:00pm-12:05pm
Opening Remarks
---
12:05pm-12:55pm
Keynote Panel: "Hot Topics in Cloud Security: The challenges and emerging issues in Enterprise Cloud Security"
Stephen Boyer
Founder and CTO
Valleywise Health

Wellstar Health Systems 

North Carolina Central University

Planned Parenthood

Laureate International Universities

Todd Bell
CISO & Executive Director IT Compliance
Michael DArezzo
Executive Director of Security and GRC
Zachery Mitcham
CISO
Franklin Rosado
CIO
Rodrigo Loureiro
Global CIO
read more »
BitSight CTO Stephen Boyer will moderate a discussion with security and risk leaders as they discuss current challenges and emerging issues in enterprise cloud security.
« show less
---
1:00pm-1:25pm
Keynote Presenter: "5 Steps to Improving the Success Rate of Cloud Transformation"
Brian Gracely
Sr. Director Product Strategy, Red Hat OpenShift
---
1:30pm-1:50pm
Fireside Chat: "Expanding Educational Horizons in the Cloud"
McGraw-Hill Education

Josh Prewitt
Chief Product Officer
Andrew Lippert
CTO
read more »
With more and more limited resources and increasing demand for more functionality in the cloud, companies are struggling to find the expertise they need. Come and hear Chief Product Officer, Josh Prewitt from Rackspace Technology and Chief Technology Officer, Andrew Lippert from McGraw Hill Education chat about how to engage additional resources on key projects to ensure they are done on time and within budget.
« show less
---
1:55pm-2:10pm
Disrupter Presenter: "How to find your most critical cloud risks and harden your cloud against attack"
Raaz Herzberg
Head of Product
---
2:15pm-2:40pm
Fireside Chat: "Managing Cloud Risk without Slowing Application Delivery"
Edward-Elmhurst Health

Janet Matsuda
CMO
Loris Degioanni
CTO
Shefali Mookencherry
CISO
---
2:45pm-3:00pm
Disrupter Presenter: "Always Available: How Observability Drives Better Team Efficiency In Multi-Cloud Environments"
Michael Fisher
Director of Product Management
---
3:05pm-3:45pm
CXO Panel: "How to use your data safely and ethically in the cloud"
Parker Hannifin

Rocket Mortgage

LendingTree Inc.

Nicolas Dard
Director of Product Management
Ravishankar Subramanyan
Director of Industrial IoT Solutions
Michael Sun
VP of Data Science
Ashish Agarwal
Vice President – Head of Data
read more »
The ability to use your data safely and ethically in the cloud can transform your business, and your fortunes in 2022. Cloud transformation projects aspire to serve high-utility data to those who need it, at the right time, while managing risks and demonstrating compliance. How can you achieve this?
This panel will look at:
Innovations businesses are reaching with sensitive data
The challenges of ever-changing technology and regulation
The approach organizations should take to provision data safely
« show less
---
3:50pm-4:05pm
Disrupter Presenter: "How Much Cloud Flexibility Is Too Much: Choosing Between Cloud Portability and Vendor Lock-in"
Jesse Stockall
Chief Architect
read more »
There's a common cloud computing conundrum most IT and business leaders ask themselves; How much cloud flexibility and choice is enough, and how much is too much? The importance of this issue has been heightened in the last several years with the acceleration of workload migrations to cloud and application modernization. While the answer to this critical business and IT operations question is a bit complicated, in this session, Snow Software will talk about how you can successfully answer it by taking an informed, strategic and balanced approach.
« show less
Got questions? We've got answers!
Your time is valuable and we make sure to make the most of it! We take the time to figure out your challenges and customize your experience to meet your needs. Our agendas are tailored to your feedback and we pride ourselves in covering the most cutting-edge content delivered by renowned industry experts. Look forward to building enduring partnerships and together we'll go straight to the top.
Where is the event taking place?
The event is by invitation-only. The location will be released to all attendees once your registration has been confirmed. 
What is the dress code?
We recommend business attire. Most attendees wear suits or comparable attire. Ties are optional.
Can I bring a colleague with me?
Yes! We always urge our members to refer their colleagues! We love adding new members to the community, especially if they come highly recommended by a current member. Either have them reach out to your Apex POC or have them fill out the Member Registration Form.
What if I have dietary restrictions?
No problem! Please let your Apex POC know as soon as possible in order for us to work with the venue on providing alternate options for you at the event.
What if I want to speak at an assembly?
Apex is always looking for speakers that can contribute their valuable insight. If you would like to speak, please contact your Apex POC or fill out the Speaker Registration Form on the Assemblies page. Please keep in mind that we receive many inquiries for speaking and sessions are available on a first come first served basis. But no need to worry, we have plenty of opportunities available at future assemblies.
I plan on being in attendance, but what if something comes up and I have to cancel?
We understand that something may come up on your calendar! Before canceling with us, please know that we will have a separate room for attendees to step out for work-related activities (meetings, emails, conference calls, etc.). If you must cancel, we just ask that you let us know at least 48 hours in advance so that we can open up the waitlist for another member.