CIO & CDO Virtual Fireside Chat
April 29, 2021
How having a cloud-first mentality pays
analytic and business dividends
The cloud plays a key role in the Blackstone Group's digital strategy. The global investment management company maintains a cloud-first mentality and uses the cloud whenever possible, including for data management.
To help CIOs and CDOs on their cloud journeys, Blackstone Chief Data Architect Thomas Pelogruto is participating in a roundtable to share the firm's cloud story. As a core player in Blackstone's cloud strategy, Thomas has first-hand experience on how to best leverage the technology.
Along with panelists Marina Novikova, a solutions architect with experience leading cloud architecture projects in the financial services industry, and Ravi Hulasi, Chief Cloud Evangelist at Tamr, Thomas will discuss:
Best approaches for aligning cloud and business strategies.
The key role mastered data plays in a cloud strategy.
How storing data in the cloud helps Blackstone better integrate and clean their business-to-business customer data.
The role machine learning plays in how the firm manages data.
Tamr is the leading data mastering company that accelerates data-driven business outcomes for large organizations. Tamr's unique approach of using human-guided machine learning algorithms to accelerate data mastering projects lets the world's largest organizations enhance data operations, activate latent data, and increase the velocity of business outcomes through data-driven insights.
Ravi Hulasi
Chief Cloud Evangelist,
Tamr
Thomas Pologruto
Managing Director,
Blackstone
Marina Novikova
Solution Architect,
AWS
Speaker: Ravi Hulasi, Chief Cloud Evangelist, Tamr
Read Bio »
Ravi is the Chief Cloud Evangelist at Tamr, responsible for building technical relationships and accelerating data mastering initiatives with enterprise cloud partners. Ravi has been at Tamr for 5 years, most recently managing the international presales operations and leading the expansion into EMEA and Asia. Ravi's career began in the UK at a startup, developing a data profiling solution. Through acquisition, he relocated to Boston to continue his career focusing on data quality and data management. Ravi is always keen to hear about innovative data management creating impactful business outcomes, advances in the industry, and the continued success of Manchester United.
« show less
Speaker: Thomas Pologruto, Managing Director, Blackstone
Read Bio »
Thomas Pologruto is a Managing Director in the Blackstone Technology and Innovations group and serves as the firm's Chief Data Architect as well as the Chief Technology Officer of Liquid Markets Technology (BAAM, GSO, BIS, BREDS, and Harvest) and Data Science. As Chief Data Architect, Mr. Pologruto is focused on bringing advanced data analytics, warehousing and visualization to all of the Blackstone corporate and investment teams, and across our liquid markets, he leads the group's software engineering teams, which develop proprietary investment and allocation tools, trading platforms and risk systems. He was previously the Chief Technology Officer of the Hedge Fund Solutions group. Before joining Blackstone in 2019, Mr. Pologruto was a Quantitative Researcher and Senior Portfolio Manager at Kepos Capital. Prior to Kepos, he was the Chief Technology and Research Officer at Capstone Investment Advisors. Mr. Pologruto graduated cum laude and with distinction from the University of Pennsylvania with a BA in Physics, Biochemistry and Biophysics as well as with a MS in Chemistry. Mr. Pologruto received a PhD in Biophysics from Harvard University.
« show less
Speaker: Marina Novikova, Solution Architect, AWS
Read Bio »
Marina holds extensive experience architecting, designing and implementing software solutions for finance and banking institutions. Clients turn to Marina to define problems and lead the technical development of solutions that will solve those issues. Currently at AWS, she's worked at software engineering firms such as DataArt and Giesecke+Devrient. She holds degrees in mathematics and system programming from Saint Petersburg University.
« show less
Invited Members Include...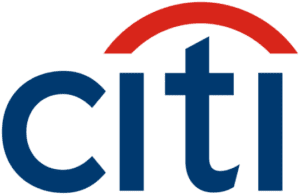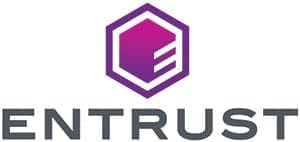 Agenda
---
3:00pm-3:10pm (EST)
Opening Remarks & Executive Introductions
---
3:10pm-3:20pm (EST)
Sponsor Presentation
---
3:20pm-3:50pm (EST)
Customer (End User) Fireside Chat
---
3:50pm-4:30pm (EST)
Executive Discussion
Hosted by:
Got questions? We've got answers!
Your time is valuable and we make sure to make the most of it! We take the time to figure out your challenges and customize your experience to meet your needs. Our agendas are tailored to your feedback and we pride ourselves in covering the most cutting-edge content delivered by renowned industry experts. Look forward to building enduring partnerships and together we'll go straight to the top.
Where is the event taking place?
The event is by invitation-only. The location will be released to all attendees once your registration has been confirmed. 
What is the dress code?
We recommend business attire. Most attendees wear suits or comparable attire. Ties are optional.
Can I bring a colleague with me?
Yes! We always urge our members to refer their colleagues! We love adding new members to the community, especially if they come highly recommended by a current member. Either have them reach out to your Apex POC or have them fill out the Member Registration Form.
What if I have dietary restrictions?
No problem! Please let your Apex POC know as soon as possible in order for us to work with the venue on providing alternate options for you at the event.
What if I want to speak at an assembly?
Apex is always looking for speakers that can contribute their valuable insight. If you would like to speak, please contact your Apex POC or fill out the Speaker Registration Form on the Assemblies page. Please keep in mind that we receive many inquiries for speaking and sessions are available on a first come first served basis. But no need to worry, we have plenty of opportunities available at future assemblies.
I plan on being in attendance, but what if something comes up and I have to cancel?
We understand that something may come up on your calendar! Before canceling with us, please know that we will have a separate room for attendees to step out for work-related activities (meetings, emails, conference calls, etc.). If you must cancel, we just ask that you let us know at least 48 hours in advance so that we can open up the waitlist for another member.