CISO National Summit
January 27, 2022
Anyone can log in from anywhere. All you need is WiFi.
The Assembly will feature members from...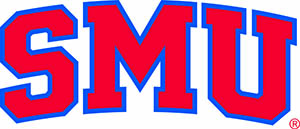 Agenda
---
12:00pm-12:05pm
Opening Remarks
---
12:05pm-12:55pm
Keynote Panel: "The War on Talent: Scaling the Security Team through Developers"
Simon Maple
Field CTO
VistaPrint

Centene Corporation/Carolina Complete Health

Baker Hughes

The Standard

Rosa Feygin
Head of Security
Rick Doten
CISO
Aakrati Mehta Adhvaryu
Director of CyberSecurity Identity and Access Management
Suresh Chawdhary
Sr. Director Information Security & Risk Management
---
1:00pm-1:25pm
Keynote Presenter: "Why legacy MFA is not good enough for modern auth requirements"
Patrick McBride
CMO
read more »
On top of new and existing regulatory requirements, the massive uptick in ransomware and other attacks that feed off of stolen credentials have prompted cyber insurers to mandate widespread adoption of MFA as a requirement for renewal. But not all MFA is created equal.
Long-standing MFA pain points such as user friction, complexity and cost are still notable obstacles to MFA adoption. But in a surprising change, the US Government and others are warning companies about the major vulnerability with "phishable" MFA. Join us for an insightful discussion on requirements for modern MFA and how you can build a trusted authentication architecture that includes both the 'who' you as well as 'what' device employees logging in from. We will also explore how this is a key building block for zero trust.
Discussion points:
How does passwordless and MFA fit in?
Can organizations avoid the "transitive trust" pitfall with new authentication models?
What are the issues with existing, "legacy" MFA solutions and how can they be overcome?
What does an ideal solution look like?
What are some of the barriers to implementing stronger authentication?
What path(s) are advanced organizations are taking to adopt strong authentication that can underpin their zero trust initiatives.
« show less
---
1:30pm-1:45pm
Fireside Chat: "Rise of Next-Generation Software Supply Chain Attacks"
Maury Cupitt
VP
---
1:50pm-1:55pm
Senior Supporter: "What you need to know about protecting your APIs"
Edward Roberts
VP of Marketing
---
2:00pm-2:25pm
Fireside Chat: "Security Observability – Are you ready for the next Log4J?"
Dana Gardner
Director, Product Evangelist
Sanjay Nagaraj
Co-Founder & CTO
---
2:30pm-2:45pm
Disrupter Presenter: "Empowering your Organization to Prevent ATO Attacks and Ultimately Boost Revenue"
Carl Mosby
Manager, Solutions Engineering
---
2:50pm-3:30pm
CXO Panel: "Ransomware: How to Reduce Your Likelihood of Being a Victim"
Cushman & Wakefield 

State of Arizona

Royal Caribbean Group 

 

Jacob Olcott
Vice President, Communications and Government Affairs
Erik Hart
CISO
Dan Wilkins
CISO
Terry Griffith
Director of Incident Response & Counter Threat Unit
read more »
Colonial Pipeline. JBS meat processor. Scripps Health. The list of recent high-profile ransomware victims is long and growing. So are the costs to recover from these crimes.
But what if you could take preventive steps to reduce your likelihood of becoming a ransomware victim? BitSight recently analyzed hundreds of ransomware incidents to identify common security performance gaps and challenges that lead to successful ransomware incidents. One finding: Poor patching performance is a strong indicator of increased risk to ransomware. In fact, organizations with less mature patching programs
are 7x more likely to experience a ransomware incident.
Register for this executive roundtable for new insights and discussion about:
Sector-specific insights tied to recent ransomware trends
Vulnerabilities that indicate heightened risk of ransomware
Programmatic areas to to reduce the likelihood of being a ransomware victim
« show less
Got questions? We've got answers!
Your time is valuable and we make sure to make the most of it! We take the time to figure out your challenges and customize your experience to meet your needs. Our agendas are tailored to your feedback and we pride ourselves in covering the most cutting-edge content delivered by renowned industry experts. Look forward to building enduring partnerships and together we'll go straight to the top.
Where is the event taking place?
The event is by invitation-only. The location will be released to all attendees once your registration has been confirmed. 
What is the dress code?
We recommend business attire. Most attendees wear suits or comparable attire. Ties are optional.
Can I bring a colleague with me?
Yes! We always urge our members to refer their colleagues! We love adding new members to the community, especially if they come highly recommended by a current member. Either have them reach out to your Apex POC or have them fill out the Member Registration Form.
What if I have dietary restrictions?
No problem! Please let your Apex POC know as soon as possible in order for us to work with the venue on providing alternate options for you at the event.
What if I want to speak at an assembly?
Apex is always looking for speakers that can contribute their valuable insight. If you would like to speak, please contact your Apex POC or fill out the Speaker Registration Form on the Assemblies page. Please keep in mind that we receive many inquiries for speaking and sessions are available on a first come first served basis. But no need to worry, we have plenty of opportunities available at future assemblies.
I plan on being in attendance, but what if something comes up and I have to cancel?
We understand that something may come up on your calendar! Before canceling with us, please know that we will have a separate room for attendees to step out for work-related activities (meetings, emails, conference calls, etc.). If you must cancel, we just ask that you let us know at least 48 hours in advance so that we can open up the waitlist for another member.