CIO National Summit
January 25, 2022
Anyone can log in from anywhere. All you need is WiFi.
The Assembly will feature members from...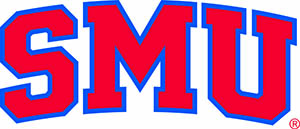 Agenda
---
12:00pm-12:05pm
Opening Remarks
---
12:05pm-12:50pm
Keynote Fireside Chat: "Enabling SREs with AIOps and AISM"
CVS Health

Jeremy Hamilton
Strategic Field CTO
Greg Bukowski
CTO
Maya Devakiamma
Sr. Director & CTO
read more »
Embodying the "you build it, you run it" mentality, service reliability engineers (SREs) are in high demand. In this session, you'll get insight into the capabilities necessary to attract top SRE talent and make them successful in your organization with artificial intelligence for operations (AIOps) and artificial intelligence for service management (AISM) capabilities.
« show less
---
12:55pm-1:10pm
Disrupter Presenter: "Innovate with AI & ML: Achieving the Data Driven Enterprise"
Reed Peterson
SVP Strategy and Customer Engagement
---
1:15pm-1:30pm
Disrupter Presenter: "Saas Management Challenges: Building a foundation of visibility"
 

 

 

Tim Jesser
Senior Director of Global Product Marketing
read more »
The last decade has seen an explosion in SaaS applications across the enterprise but very few IT teams have standardized processes in place to manage SaaS applications. The majority of enterprise SaaS applications have a range of proprietary administration settings relating to management, security and user experience, which cannot be managed by any standard protocol or schema. This makes it nearly impossible for IT to manage their SaaS usage and spend leaving the organization open to security risks, poor customer experience, and wasted spend.
Join Snow Software for our 15-minute session to learn:
How to identify SaaS risk, reduce application costs, and remove complexity from redundant applications and multiple contracts
The various methods available to discover SaaS application usage (for sanctioned, unsanctioned, free and hybrid applications) and the benefits of each method
Which discovery methods are best for your organizational goals and technologies and why using multiple discovery methods is critical
« show less
---
1:35pm-1:50pm
Disrupter Presenter: "Achieving Cybersecurity Readiness with MITRE ATT&CK: Elevating Human Performance"
Jonathan Reiber
Senior Director for Cybersecurity Strategy and Policy
read more »
Mounting an effective cyberdefense has always been difficult and the pressure on Chief Information Security Officers (CISOs) has increased during the pandemic. Adversaries are ramping up attacks and ransomware has become increasingly commodified. The urgency to treat cybersecurity as a business decision has never been greater.
How can CISOs better prepare their defenses? Adopt a mindset that assumes breach—and then use known attacker tactics, techniques, and procedures from MITRE ATT&CK to validate your defense effectiveness. Compliance alone does not equal real security; to achieve real security readiness, organizations should make decisions on the basis of real-time performance data against threats and evidence of security outcomes.
In this session, we will discuss strategies and solutions to answer several key questions:
What attacks might happen to us?
How well is our security program performing in relation to known threats?
Are we getting the most out of our security investments?
How to validate your compliance effectiveness while easing your compliance burden.
You will leave the session with a deeper understanding of how organizations measure cybersecurity readiness and human performance, novel insights into the state of geopolitics and cyberspace operations today, and clarity about how to achieve real cybersecurity and compliance readiness.
« show less
---
1:55pm-2:20pm
Closing Fireside Chat: "Defying (Data) Gravity | Building Data-Centric Hybrid IT Architecture for Your Digital Business"
GHD Digital

Daniel Eline
Senior Director, Platform
Rojo Mathai
Global Head of Digital Experience
read more »
Almost half (49%) of the world's stored data could reside in public cloud environments by 2025.(1) Within every industry, IT tech leaders and C-level executives are positioned to influence their organization's digital transformation, which needs to leverage exponential data growth and solve data gravity's impact on hybrid IT infrastructure.
The acceleration of digital transformation comes with heightened urgency to address the intensifying presence of data found in the digital economy. Already by next year, in 2022, more than 50% of enterprise data will be created outside the data center or cloud.(2) This rapidly increasing intensity of data gravity, across all industries, underpins the necessary shift to a data-centric hybrid IT architecture and capabilities. As applications and services move closer to the data, centralized backhaul architectures incur higher costs, complexities and risks. A plan to "pivot and adapt" to a pervasive data-centric hybrid IT architecture that optimizes data exchange, especially as more data gets stored in the cloud, through a connected data community approach has become mission critical.
Enabling connected data communities allows for integration between core, cloud and edge at centers of data exchange, implementing a secure, data-centric hybrid IT architecture at global points of presence deployed in multi-tenant datacenters. The result is faster data access and aggregation, secure data near the customer and effectively embedded edge, cloud and core solutions.
In this session, you'll learn:
About the rapid growth of data globally and the implications of data gravity intensity
Why it's important to re-think hybrid IT architecture with a focus on optimizing data exchange
How to move the needle on digital transformation and the benefits of a connected data community approach
Strategies designed to yield greater competitive advantages and new growth opportunities

1 "The Digitization of the World – From Edge to Core," IDC White Paper, November 2018
2. "How Much Data is Generated in a Day," World Economic Forum, April 2019

« show less
Got questions? We've got answers!
Your time is valuable and we make sure to make the most of it! We take the time to figure out your challenges and customize your experience to meet your needs. Our agendas are tailored to your feedback and we pride ourselves in covering the most cutting-edge content delivered by renowned industry experts. Look forward to building enduring partnerships and together we'll go straight to the top.
Where is the event taking place?
The event is by invitation-only. The location will be released to all attendees once your registration has been confirmed. 
What is the dress code?
We recommend business attire. Most attendees wear suits or comparable attire. Ties are optional.
Can I bring a colleague with me?
Yes! We always urge our members to refer their colleagues! We love adding new members to the community, especially if they come highly recommended by a current member. Either have them reach out to your Apex POC or have them fill out the Member Registration Form.
What if I have dietary restrictions?
No problem! Please let your Apex POC know as soon as possible in order for us to work with the venue on providing alternate options for you at the event.
What if I want to speak at an assembly?
Apex is always looking for speakers that can contribute their valuable insight. If you would like to speak, please contact your Apex POC or fill out the Speaker Registration Form on the Assemblies page. Please keep in mind that we receive many inquiries for speaking and sessions are available on a first come first served basis. But no need to worry, we have plenty of opportunities available at future assemblies.
I plan on being in attendance, but what if something comes up and I have to cancel?
We understand that something may come up on your calendar! Before canceling with us, please know that we will have a separate room for attendees to step out for work-related activities (meetings, emails, conference calls, etc.). If you must cancel, we just ask that you let us know at least 48 hours in advance so that we can open up the waitlist for another member.