CIO/ CISO East Virtual Summit
April 14, 2022
CIO/ CISO East Virtual Summit
Anyone can log in from anywhere. All you need is WiFi.
The Assembly will feature members from...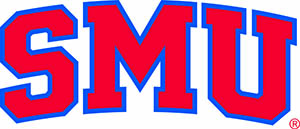 Agenda
---
12:00pm-12:05pm
Opening Remarks
---
12:05pm-12:30pm
Keynote Panel: "The evolution of Digital Transformation through the eyes of the CIO & CISO"
Richard Warner
CEO
AES Corporation

Realogy

Jamie Sanderson Reid
Director of Cybersecurity, Governance, Risk, and Compliance
Juan Morales
CISO
---
12:35pm-1:00pm
CXO Fireside: "Security Observability – Are you ready for the next Log4J?"
Dana Gardner
Director, Product Evangelist
Sanjay Nagaraj
Co-Founder & CTO
read more »
When Log4j emerged, many organizations were caught "flying blind", hoping that they could protect their applications with their traditional perimeter defense. Modern applications are extremely hard to secure because, in the cloud, the apps are no longer behind a firewall, but rather connected to services potentially everywhere. As a result, security at the gate is simply not enough, now we need visibility of what we have, how it is behaving, and how it is being used or abused. We need visibility with the context of the application in order to protect the business from emerging threats like Log4J and others.
In this session you'll learn:
How applications have changed and why we need to rethink application security
How APIs are the key to security in the future
How application security requires close collaboration across dev, sec, and ops
« show less
---
1:05pm-1:20pm
Disrupter Presenter: "Executive Takeaways from the 2022 Threat Detection Report"
Keith McCammon
CSO
---
1:25pm-1:50pm
Fireside Chat: "Reducing Cyber Risk – Back to the Basics"
Chris Hass
Director of Information Security & Research
Peter Pflaster
Technical Product Marketing Manager
---
1:55pm-2:30pm
CXO Fireside Chat: A Journey of a Thousand Miles Begins with a Secure Identity
Neal Tillery
Manager, Solutions Engineering
Richard Warner
CEO
Got questions? We've got answers!
Your time is valuable and we make sure to make the most of it! We take the time to figure out your challenges and customize your experience to meet your needs. Our agendas are tailored to your feedback and we pride ourselves in covering the most cutting-edge content delivered by renowned industry experts. Look forward to building enduring partnerships and together we'll go straight to the top.
Where is the event taking place?
The event is by invitation-only. The location will be released to all attendees once your registration has been confirmed. 
What is the dress code?
We recommend business attire. Most attendees wear suits or comparable attire. Ties are optional.
Can I bring a colleague with me?
Yes! We always urge our members to refer their colleagues! We love adding new members to the community, especially if they come highly recommended by a current member. Either have them reach out to your Apex POC or have them fill out the Member Registration Form.
What if I have dietary restrictions?
No problem! Please let your Apex POC know as soon as possible in order for us to work with the venue on providing alternate options for you at the event.
What if I want to speak at an assembly?
Apex is always looking for speakers that can contribute their valuable insight. If you would like to speak, please contact your Apex POC or fill out the Speaker Registration Form on the Assemblies page. Please keep in mind that we receive many inquiries for speaking and sessions are available on a first come first served basis. But no need to worry, we have plenty of opportunities available at future assemblies.
I plan on being in attendance, but what if something comes up and I have to cancel?
We understand that something may come up on your calendar! Before canceling with us, please know that we will have a separate room for attendees to step out for work-related activities (meetings, emails, conference calls, etc.). If you must cancel, we just ask that you let us know at least 48 hours in advance so that we can open up the waitlist for another member.