CDO National Virtual Summit
February 17, 2022
CDO National Virtual Summit
Anyone can log in from anywhere. All you need is WiFi.
The Assembly will feature members from...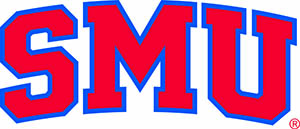 Agenda
---
12:00pm-12:05pm
Opening Remarks
---
12:05pm-12:55pm
Keynote Panel: "Enterprise Transformation: How to Futureproof against Technology Shifts and Disruptive Technologies?"
Ravi Shankar
SVP & CMO
Center for Mathematical Sciences Merck & Co. Inc.

Atlanta International School

Janssen Pharmaceuticals

Quest Diagnostics

Vijay Yadav
Director, Quantitative Science, Head of Data Science
Marsha Maxwell
Head of Technology & Innovation
Jeffrey Headd
Vice President, Commercial Data Science
Ryan Donnally
Executive Director, Data, Analytics, and Governance
read more »
The only way for your business to stay ahead of the competition is to embark on continuous enterprise transformation. That means, given the digitally entwined business, enterprises need to embrace disruptive technologies and brace for technology shifts. But how can you insulate the business from such technology changes and keep the operations running without interruption? In this panel, veteran CIOs and CDOs will share their experience of what, and specifically what not, to do while adopting the latest technologies and yet keeping the business humming.
Key Takeaways:
Learn about the major challenges in undertaking major transformation changes. When to migrate data, how much and which priorities.
Lean how you can plan for a future state architecture across a Hybrid environment
« show less
---
1:00pm-1:15pm
Keynote Presenter: "Innovate with AI & ML: Achieving the Data Driven Enterprise"
Reed Peterson
SVP Strategy and Customer Engagement
read more »
AI systems exhibit learning, planning, reasoning, decision making, and problem-solving. AI is a step deeper than Machine Learning and, when supported by a modern data stack, brings tremendous value to both enterprises and their customers.
Join this session to:
Learn the ideal architecture & features required to deliver AI/ML solutions including real time data, scalable infrastructure, intelligent replication, relevant data & dynamic provisioning
Discuss how the process should work along with some of the key challenges & pitfalls that limit success
Walk through ML & AI use cases and the key ways take advantage of them in your business
« show less
---
1:20pm-1:50pm
Fireside Chat: "DataOps: The Mindset Shift for Modern Data Integration"
SanjMo

Judy Ko
Chief Product Officer
Sanjeev Mohan
Principal
---
1:55pm-2:10pm
Disrupter Presenter: "3 Steps to Achieving Data Intelligence"
Nick Brandreth
Data Governance Consulting Manager
---
2:15pm-2:35pm
Fireside Chat: "The Great Convergence: Active Intelligence and the Secret to Modern Analytics Value Creation "
 

 

 

Joe DosSantos
Chief Data Officer
read more »
The past 5 years has seen an incredible convergence in technology that has brought the power of cloud computing, the scale of big data, and the speed to insights driven by Analytics and AI capabilities. And with the fever pitch of expectations in the analytics arena, the Chief Data and Analytics Officer must set a course for value realization. History has shown that technology is rarely the biggest obstacle. Come hear Joe DosSantos, Chief Data and Analytics officer of Qlik outline strategic approaches for delivering on the promise of this great convergence in the real world, discussing topics such as executive buy-in, cross-functional collaboration, data security, and DataOps methodology and how to implement an analytics strategy around which the enterprise can rally.
« show less
---
2:40pm-2:50pm
Senior Supporter: "Reimagining Enterprise Data as a Service: How to create a data center of excellence"
Ted Sfikas
Regional Vice President Of Solutions Consulting, Americas
Got questions? We've got answers!
Your time is valuable and we make sure to make the most of it! We take the time to figure out your challenges and customize your experience to meet your needs. Our agendas are tailored to your feedback and we pride ourselves in covering the most cutting-edge content delivered by renowned industry experts. Look forward to building enduring partnerships and together we'll go straight to the top.
Where is the event taking place?
The event is by invitation-only. The location will be released to all attendees once your registration has been confirmed. 
What is the dress code?
We recommend business attire. Most attendees wear suits or comparable attire. Ties are optional.
Can I bring a colleague with me?
Yes! We always urge our members to refer their colleagues! We love adding new members to the community, especially if they come highly recommended by a current member. Either have them reach out to your Apex POC or have them fill out the Member Registration Form.
What if I have dietary restrictions?
No problem! Please let your Apex POC know as soon as possible in order for us to work with the venue on providing alternate options for you at the event.
What if I want to speak at an assembly?
Apex is always looking for speakers that can contribute their valuable insight. If you would like to speak, please contact your Apex POC or fill out the Speaker Registration Form on the Assemblies page. Please keep in mind that we receive many inquiries for speaking and sessions are available on a first come first served basis. But no need to worry, we have plenty of opportunities available at future assemblies.
I plan on being in attendance, but what if something comes up and I have to cancel?
We understand that something may come up on your calendar! Before canceling with us, please know that we will have a separate room for attendees to step out for work-related activities (meetings, emails, conference calls, etc.). If you must cancel, we just ask that you let us know at least 48 hours in advance so that we can open up the waitlist for another member.