CISO Virtual National Fireside Chat
March 17, 2021
Why Asset Management Fails for Cybersecurity
(and How to Fix it)
Although responsibilities for IT asset management traditionally live outside the security team, everything we do in cybersecurity relies on a foundation of knowing what devices, cloud instances, and users are in the environment. The explosion in the number and types of devices, the rate of change, and the blurring of the perimeter only compound the problem and make solving asset management a priority for CISOs and security teams.
Discussion topics will include:
– What's the difference between asset management for IT and for security?
– Why do so many security frameworks consider asset management to be foundational?
– Why hasn't asset management been solved yet, and why do other approaches fail?
– How can organizations leverage data from the solutions already in place to get an up-to-date, accurate asset inventory?
Axonius is the cybersecurity asset management platform that gives organizations a comprehensive asset inventory, uncovers security solution coverage gaps, and automatically validates and enforces security policies. By seamlessly integrating with hundreds of security and management solutions, Axonius is deployed in minutes, improving cyber hygiene immediately. Covering millions of devices at customers like the New York Times, Schneider Electric, Landmark Health, AppsFlyer, and many more, Axonius was named the Most Innovative Startup of 2019 at the prestigious RSAC Innovation Sandbox and was named to the CNBC Upstart 100 list and Forbes 20 Rising Stars. For more, visit Axonius.com.
Lenny Zeltser
CISO of Axonius
Nathan Burke
CMO, Axonius
Anthony Foust
Global CISO
Belron International
Anne Coulombe
Head of Data Protection & Data Protection Officer
MassMutual
Andy Kim
CISO – (E-Business)
Allstate
Speaker: Lenny Zeltser, CISO of Axonius
Lenny is Chief Information Security Officer at Axonius. Prior to Axonius, Lenny led security product management at Minerva Labs and NCR. Before that, he spearheaded the U.S. security consulting practice at a leading cloud services provider acquired by CenturyLink. Zeltser also helps shape global cybersecurity practices by teaching at SANS Institute and sharing knowledge through writing, public speaking, and community projects. He has earned the prestigious GIAC Security Expert designation and developed the Linux malware analysis toolkit REMnux. Lenny is also on the Board of Directors of SANS Technology Institute.
Speaker: Nathan Burke, CMO, Axonius
Nathan is the Chief Marketing Officer at Axonius. Passionate about bringing new technologies to market to solve real problems, he has held marketing leadership roles at Hexadite (acquired by Microsoft), Intralinks, MineralTree, CloudLock (acquired by Cisco), and is a frequent speaker and contributing author on topics related to the intersection of collaboration and security.
Invited Members Include...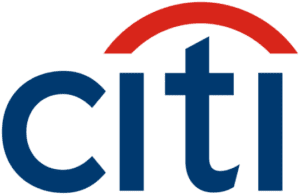 Agenda
---
3:00pm-3:10pm (EST)
Opening Remarks & Executive Introductions
---
3:10pm-3:20pm (EST)
Sponsor Presentation
---
3:20pm-3:50pm (EST)
Customer (End User) Fireside Chat
---
3:50pm-4:30pm (EST)
Executive Discussion
Hosted by:
Got questions? We've got answers!
Your time is valuable and we make sure to make the most of it! We take the time to figure out your challenges and customize your experience to meet your needs. Our agendas are tailored to your feedback and we pride ourselves in covering the most cutting-edge content delivered by renowned industry experts. Look forward to building enduring partnerships and together we'll go straight to the top.
Where is the event taking place?
The event is by invitation-only. The location will be released to all attendees once your registration has been confirmed. 
What is the dress code?
We recommend business attire. Most attendees wear suits or comparable attire. Ties are optional.
Can I bring a colleague with me?
Yes! We always urge our members to refer their colleagues! We love adding new members to the community, especially if they come highly recommended by a current member. Either have them reach out to your Apex POC or have them fill out the Member Registration Form.
What if I have dietary restrictions?
No problem! Please let your Apex POC know as soon as possible in order for us to work with the venue on providing alternate options for you at the event.
What if I want to speak at an assembly?
Apex is always looking for speakers that can contribute their valuable insight. If you would like to speak, please contact your Apex POC or fill out the Speaker Registration Form on the Assemblies page. Please keep in mind that we receive many inquiries for speaking and sessions are available on a first come first served basis. But no need to worry, we have plenty of opportunities available at future assemblies.
I plan on being in attendance, but what if something comes up and I have to cancel?
We understand that something may come up on your calendar! Before canceling with us, please know that we will have a separate room for attendees to step out for work-related activities (meetings, emails, conference calls, etc.). If you must cancel, we just ask that you let us know at least 48 hours in advance so that we can open up the waitlist for another member.