CIO National Summit
October 27, 2021
Anyone can log in from anywhere. All you need is WiFi.
The Assembly will feature members from...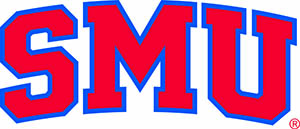 Agenda
---
12:00pm-12:05pm
Opening Remarks
---
12:05pm-12:50pm
Keynote Panel: "Empowering growth and innovation in a hybrid world"
The Kraft Heinz

NCH Corporation

Walmart

Becky Trevino
Vice President of Product Marketing
Alastair Pooley
CIO
Mir Ali
Head of Platform Engineering
Gertrude Van Horn
SVP & CIO
Fernando Velazquez
CTO Technology Transformation and Innovation Director
read more »
As the world cautiously reopens and IT leaders strive to build a seamless transition into hybrid working, the focus should be firmly on building a platform for future growth and innovation. In this new world, we all learnt quickly that disruption is a constant, and IT leaders must find effective and sustainable ways to lead through uncertainty. Despite the challenges in balancing IT agility with continued governance, and creating efficient automation against a backdrop of increasingly decentralized IT spend, the opportunities for innovation and growth remain significant.
Bridging the visibility gap is a critical step in empowering your teams for a hybrid world. According to Gartner, IT teams have around 80 percent of their budget tied up in the "run" side of their business, and empowering them to have visibility of how they can effectively optimize costs allows leaders to operate strategically and repurpose budget for mission critical digital transformation projects -essential in a hybrid work place. Equally there's the matter of managing a hybrid IT environment, which in this next phase, is expected to move beyond cost optimization to optimizing resource via automated provisioning, governance and performance observability across distributed locations.
Join Snow Software and a select group of industry peers to discuss what's next for IT in a hybrid world and how to fund growth to drive further transformation across your organization.
« show less
---
12:55pm-1:10pm
Keynote Presenter: "Enterprise Technology Management's Role in Managing a Cloud Ecosystem"
Arthur Lozinski
Co-founder & CEO
---
1:15pm-1:35pm
Disrupter Presenter: "Enterprise Data Strategy for Digital Transformation and Regulatory Excellence"
Fifth Third Bank

 

 

Jonathan Paul
VP Director of Data Governance
read more »
Jonathan Paul, VP, Director of IT Data Governance at Fifth Third Bank, brings a lot of passion in creating an effective and sustainable governance frameworks that deliver value and measurable outcomes. In this session, he will share how the new data strategy for the bank with data management as a core pillar is driving culture change and accelerating business outcomes.
In this session you will learn:
How to drive Self-service Data Culture by deploying a single source of cataloged, tagged, and governed data in a secured environment.
Creating data-driven processes to enhance data quality, reduce operational and regulatory risk, reduce waste, and make faster decisions with more certainty.
How to enable data owners across the bank to deliver superior customer engagements and outcomes?
« show less
---
1:40pm-1:55pm
Disrupter Presenter: "Requirements for the Open Data Stack in a Microservices Oriented World "
Wens Gerdyman
Product Marketing Leader
---
2:00pm-2:15pm
Closing Fireside Chat: "The Future Enterprise AI: Data Analytics, Data Science and Machine Learning "
Capital One 

Aamer Charania
Director of Machine Learning
Got questions? We've got answers!
Your time is valuable and we make sure to make the most of it! We take the time to figure out your challenges and customize your experience to meet your needs. Our agendas are tailored to your feedback and we pride ourselves in covering the most cutting-edge content delivered by renowned industry experts. Look forward to building enduring partnerships and together we'll go straight to the top.
Where is the event taking place?
The event is by invitation-only. The location will be released to all attendees once your registration has been confirmed. 
What is the dress code?
We recommend business attire. Most attendees wear suits or comparable attire. Ties are optional.
Can I bring a colleague with me?
Yes! We always urge our members to refer their colleagues! We love adding new members to the community, especially if they come highly recommended by a current member. Either have them reach out to your Apex POC or have them fill out the Member Registration Form.
What if I have dietary restrictions?
No problem! Please let your Apex POC know as soon as possible in order for us to work with the venue on providing alternate options for you at the event.
What if I want to speak at an assembly?
Apex is always looking for speakers that can contribute their valuable insight. If you would like to speak, please contact your Apex POC or fill out the Speaker Registration Form on the Assemblies page. Please keep in mind that we receive many inquiries for speaking and sessions are available on a first come first served basis. But no need to worry, we have plenty of opportunities available at future assemblies.
I plan on being in attendance, but what if something comes up and I have to cancel?
We understand that something may come up on your calendar! Before canceling with us, please know that we will have a separate room for attendees to step out for work-related activities (meetings, emails, conference calls, etc.). If you must cancel, we just ask that you let us know at least 48 hours in advance so that we can open up the waitlist for another member.