CIO / CISO West Virtual Summit
March 25, 2021
CIO / CISO West Virtual Summit
In today's digital landscape, the role of the CIO has become the most dynamic amongst their peers. CIOs are focused on finding the most transformative technologies that enable them to bring value to their enterprise and customers.
Adopting an enterprise wide transformation strategy is driven by fundamental shifts in internal and external forces that impact the business and how it operates. Disruptive technologies are being introduced to the market faster than ever and executives must have the ability to align and address the enterprise-wide transformation challenges. These changes will ultimately influence strategic planning, business operations and the overall trajectory of the operating model moving forward. With unceasing demands, technology has become more complex and solution providers more difficult to decipher.
On September 29th, Apex Assembly will unite visionary leaders and industry experts for a half day of content and discussion, where we will examine the challenges of 2020 and concentrate on the most pressing issues of 2021 in the information technology sector.
Through collaboration with our executive community, we have discovered key industry challenges and trends. These topics form the foundation of the Summit and will be addressed through Panels, Disrupter sessions, and Fireside chats.
Hosted using video conferencing technology, our Virtual Summit gives executives and service providers the opportunity to engage with like-minded executives and industry leaders without having to leave their office or home.
Anyone can log in from anywhere. All you need is WiFi.
The Assembly will feature members from...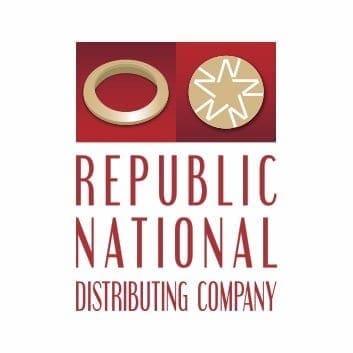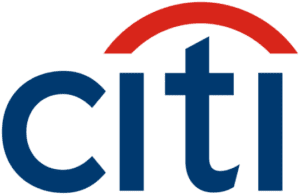 Agenda
---
12:00pm-12:05pm
Opening Remarks
---
12:05pm-12:50m
Keynote Panel: "How Digitalization Has Accelerated During the Global Pandemic"
SCL Health

Allegiant

U.S. Silica Company

Laureate International Universities

Tim Guhl
Vice President Of Sales
Steven Michaels
CTO
Rob Hornbuckle
CISO
Ken Piddington
CIO
Rodrigo Loureiro
Global CIO
read more »
Join the CIO panellists from around the country for a virtual conversation on how the move to digitalization has accelerated as a result of the move to work from home during COVID-19.
Implementation of new technology and cybersecurity services has been a key strategy to most companies in the new millennium as the world is made smaller thanks to the internet of things (IoT). With the Pandemic, the move to digitalization has hit "ludicrous speed" as organizations pivot to embrace remote workers and the tools needed to function effectively.
Over the course of this executive discussion, we will explore:
With an increased need for a remote workforce what steps are being taken to streamline resources.
How the Internet of Things (IoT) will continue to accelerate with the mass rollout of 5G technologies.
How the events of 2020/21 have created the need to review the ways companies are going to market and delivering their products and services.
« show less
---
12:55pm-1:20pm
Keynote Fireside Chat: "If cryptography is so important why is so misunderstood"
Brad Beutlich
VP of Sales Western and Latin America – Data Protection Solutions
read more »
Data encryption, Digital Signatures/certificates, Application Encryption and PKI are all technologies that use CRYPTOGRAPHIC functions yet most of the companies that implement these technologies trust their vendors that their solutions provide the appropriate amount of security without questioning the specifics of their implementation. Why? It's simple: Crypto is hard to understand and if the vendor says they'll take care of it, most companies believe their vendor. This is a mistake and companies need to start questioning their crypto vendors and the only way to do this is to understand Crypto. Crypto isn't hard if you know what to look for and what questions to ask. Mr. Beutlich will talk about these topics and provide a number of sample questions that every company should ask any vendor who says "Don't worry, we've got your crypto covered."
« show less
---
1:25pm-1:50pm
CISO Fireside Chat: "Addressing the Key Challenges of Rapid and Effective Incident Response"
Jonathan Nguyen-Duy
Vice President, Field CISO at Fortinet
read more »
Data encryption, Digital
« show less
---
1:55pm-2:10pm
Disrupter Presenter: "Smart Apps Win Markets: Why "Fast Data" is the New Gold"
Bryan Kirschner
Vice President, Strategy, DataStax
read more »
Technology is not a strategy, but some strategies are only possible with the right technology in place, backed by an operating model tuned to make the most of its capabilities. More data than ever is available to CIOs and CDOs–but architecture and practices fit for handling "less data, more slowly" aren't enough to use it compete and win. We will dive into how today's leaders have shown the path toward starting, scaling, and sustaining shared mastery of the new "fast data" powering winning apps to drive growth:
Why you want the modern open source data stack
How to break the organizational barriers to data velocity
Why "fast, smart, and big" are the future of data for the apps that matter most
« show less
---
2:15pm-2:40pm
Fireside Chat: "Accelerating Data Science: Unlock Model Velocity"
BP

Josh Poduska
Chief Data Scientist, Domino Data Lab
Cetin Karakus
Global Head of Quantitative & Analytical Solutions
Glenn Hofmann
Chief Analytics Officer, NY Life
read more »
How do you measure the impact of data science? In this fireside chat, we'll discuss a new way to frame and benchmark the ROI of your data science team's work: Model Velocity.
Getting one model into production isn't going to impact your business. But delivering many models — and constantly measuring, managing, and improving them once they're in production — that's the key to success with data science. Model-driven businesses win because their CDOs create a flywheel for data science products that improve efficiencies and unlock breakthrough innovations.
These CDOs focus on weaving ML models throughout their entire business. They build out an MLOps strategy with Model Velocity in mind. They deliver on their strategy by setting meaningful benchmarks and continuously improving the performance of their data science teams over time. They establish a culture, processes, and systems that focus on rapid iteration throughout the data science lifecycle.
Join this session to hear industry-leading CDOs discuss:
Where they're seeing bottlenecks or breakdowns occur in the data science lifecycle.
How they're thinking about building out an MLOps competency.
How they're measuring the performance of data science products today, and how they think about Model Velocity in their business.
What key investments they're making in 2021 surrounding data science, and why.
Attendee takeaways:
Attendees will leave with a new understanding of Model Velocity and tangible ideas for how to achieve it.
Attendees will learn how to identify gaps within their organizations that are preventing Model Velocity.
Attendees will learn MLOps best practices from other industry leaders
« show less
---
2:40pm-2:45pm
Senior Supporter: "Security Priorities in 2021 From The CSO Perspective"
Gavin Reid
CSO, Recorded Future
read more »
2020 has had some unique and complex challenges; the internet has become the glue holding our society together – and that has resulted in the need for better security.
This brief session will cover high-level security priorities (with examples) that organizations should keep in mind for 2021:
What we should expect from attackers
Alerting assumptions, fail-safe alerting
Downstream detection capabilities
« show less
---
2:45pm-3:05pm
Executive Vision: "The Next Generation of Cyber Security: Autonomous Cyber AI"
Justin Fier
Director of Threat Intelligence and Analytics, Darktrace
read more »
Our digital environments and workforces are more dynamic than ever. To navigate the risks and challenges that digital innovation brings, organizations must rethink their approach to security.  Static, legacy approaches have become redundant against sophisticated, fast-moving threats, and attackers that continue to evolve their techniques. Organizations are increasingly turning to new technologies like AI to achieve much-needed adaptability and resilience; protecting workforces and data from attack by detecting, investigating and responding to cyber-threats in real time — wherever they strike.
« show less
---
3:10pm-4:00pm
Closing Keynote Panel: "Top Trends and Challenges in Cloud & Cloud Security"
Lumentum

Sutter Health

Amit Bhardwaj
CISO
Jason Elrod
Executive Director, Head of Cybersecurity & Investigations
Got questions? We've got answers!
Your time is valuable and we make sure to make the most of it! We take the time to figure out your challenges and customize your experience to meet your needs. Our agendas are tailored to your feedback and we pride ourselves in covering the most cutting-edge content delivered by renowned industry experts. Look forward to building enduring partnerships and together we'll go straight to the top.
Where is the event taking place?
The event is by invitation-only. The location will be released to all attendees once your registration has been confirmed. 
What is the dress code?
We recommend business attire. Most attendees wear suits or comparable attire. Ties are optional.
Can I bring a colleague with me?
Yes! We always urge our members to refer their colleagues! We love adding new members to the community, especially if they come highly recommended by a current member. Either have them reach out to your Apex POC or have them fill out the Member Registration Form.
What if I have dietary restrictions?
No problem! Please let your Apex POC know as soon as possible in order for us to work with the venue on providing alternate options for you at the event.
What if I want to speak at an assembly?
Apex is always looking for speakers that can contribute their valuable insight. If you would like to speak, please contact your Apex POC or fill out the Speaker Registration Form on the Assemblies page. Please keep in mind that we receive many inquiries for speaking and sessions are available on a first come first served basis. But no need to worry, we have plenty of opportunities available at future assemblies.
I plan on being in attendance, but what if something comes up and I have to cancel?
We understand that something may come up on your calendar! Before canceling with us, please know that we will have a separate room for attendees to step out for work-related activities (meetings, emails, conference calls, etc.). If you must cancel, we just ask that you let us know at least 48 hours in advance so that we can open up the waitlist for another member.