CDO National Virtual Summit
January 28, 2021
CDO National Virtual Summit
In today's digital landscape, the role of the CIO/ CDO has become the most dynamic amongst their peers. CIOs are focused on finding the most transformative technologies that enable them to bring value to their enterprise and customers.
Adopting an enterprise wide transformation strategy is driven by fundamental shifts in internal and external forces that impact the business and how it operates. Disruptive technologies are being introduced to the market faster than ever and executives must have the ability to align and address the enterprise-wide transformation challenges. These changes will ultimately influence strategic planning, business operations and the overall trajectory of the operating model moving forward. With unceasing demands, technology has become more complex and solution providers more difficult to decipher.
Apex Assembly will unite visionary leaders and industry experts for a half day of content and discussion, where we will examine the challenges of 2020 and concentrate on the most pressing issues of 2021 in the information technology sector.
Through collaboration with our executive community, we have discovered key industry challenges and trends. These topics form the foundation of the Summit and will be addressed through Panels, Disrupter sessions, and Fireside chats.
Hosted using video conferencing technology, our Virtual Summit gives executives and service providers the opportunity to engage with like-minded executives and industry leaders without having to leave their office or home.
Anyone can log in from anywhere. All you need is WiFi.
The Assembly will feature members from...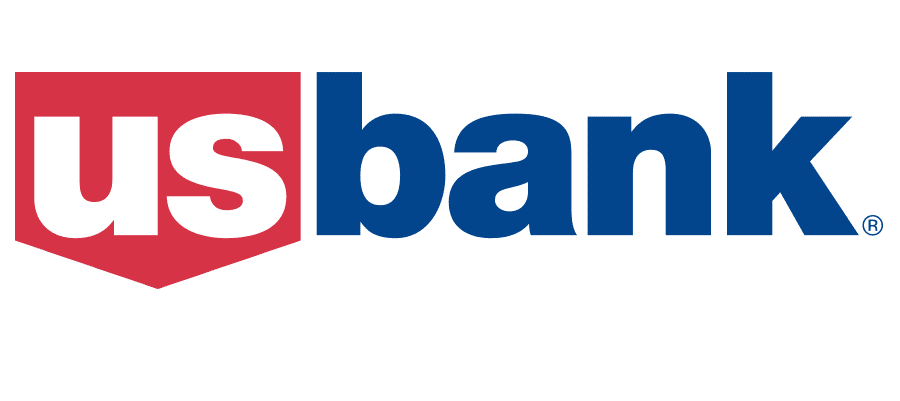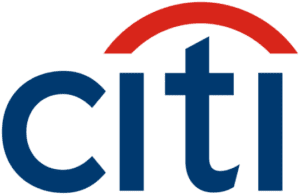 Agenda
---
12:00pm-12:05pm
Opening Remarks
Keynote Panel: "Data Trends & Challenges for CDOs in 2021"
Moderated By:
Gaurav Deshpande
VP of Marketing
Chubb

Envestnet Yodlee

State of New Jersey

Horizon Blue Cross Blue Shield of New Jersey

Dante Tellez
Chief Data & Analytics Officer
Pramod Singh
Chief Analytics Officer
Poonam Soans
Chief Data Officer
Vijay Venkatesan
Chief Analytics Officer
---
12:55pm-1:20pm
Keynote Presenter: "How Intuit, Jaguar Land Rover, Xandr and UnitedHealth Group Are Driving Business Outcomes with Graph Database & AI "
Gaurav Deshpande
VP of Marketing
Jay Samonsoky
VP of Sales
read more »
COVID-19 pandemic has accelerated the pace of digital transformation across all industries. Organizations are looking for ways to accelerate their analytics, AI and machine learning projects to increase revenue, manage risks and improve customer experience. Join us to learn about the three core capabilities necessary to drive the business outcomes:
Connect internal and external datasets and pipelines with a distributed Graph Database – UnitedHealth Group is connecting 200+ sources to deliver a real-time customer 360 to improve quality of care for 50 million members; Xandr(part of AT&T) is connecting multiple data pipelines to build an identity graph for entity resolution to power the next-generation AdTech platform.
Analyze connected data for never-before insights with Advanced Analytics – Jaguar Land Rover has accelerated supply chain planning from three weeks to 45 minutes, reduced supplier risk by 35% and is driving 3 times the business value from their data.
Learn from the connected data with In-Database Machine Learning – Intuit has built an AI-based customer 360 with in-database machine learning for entity resolution, personalized recommendations and fraud detection. It is driving their transformation into an AI-driven expert platform.
We will share design considerations and deployment best practices from these case studies to help you chart your own course with Graph & AI.
« show less
---
1:25pm-1:50pm
Fireside Chat: "Data Governance is Killing Your Business — Time to Fix It"
Pitney Bowes

Jon Loyens
Chief Product Officer
Olga Lagunova
Chief Data & Analytics Officer
read more »
Enterprises waste millions of dollars on failed data initiatives because they apply outdated thinking to new data problems. Trying to fix these issues with technology just makes it worse. Deploying new self-service BI and data science tools and adding a layer of governance over the top typically results in overly complex, rigid processes that benefit the few and make everyone else less productive. Agile data governance is a new practice that applies the best of agile, DevOps, and open software development to data and analytics. It iteratively captures knowledge as data producers and consumers work together so that everyone can benefit.
Attendees will learn:
• How to build a data-driven culture by embracing data literacy and inclusion
• How to use agile and open methodologies to identify business problems and assemble the teams and data to help solve them
• How DataOps rescues your data infrastructure and operations from the endless waterfall cycle
« show less
---
1:50pm-1:55pm
Virtual Sponsor: "Optimize your Data Supply Chain with DataOps"
Susan Cook
CEO
read more »
Learn about an end-to-end approach to controlling data sprawl, ensuring data governance and accelerating analytics with the DataOps discipline.
« show less
---
2:00pm-2:35pm
Fireside Chat: "Changing the Rules on MDM: Data Mastering at Scale"
UBS

Michael Stonebraker
Turing Award Winner, Adjunct Professor at MIT, Co-Founder at Tamr
Arijit Bhattacharya
Executive Director of Data & Analytics
read more »
Organizations are pursuing predictive analytics to deliver greater value to customers, differentiate from their competitors, optimize business operations, and much more. Yet an overwhelming majority of machine learning & AI models fail to make it into production. During this session we'll discuss:
Best practices for deploying Machine Learning & AI models in production
How companies are accelerating their predictive analytics projects
The future of data warehouse architectures
« show less
---
2:40pm-3:20pm
CXO Panel: "Making Data Safe, the Importance of Privacy in Analytics"
WESCO

Ally Financial

Mass General Brigham

Nestle

Sean Butler
Director of Product Marketing
Lalit Wadhwa
VP, Advanced Analytics
Ashish Agarwal
Sr. Director – Enterprise Data and Analytics.
Shahidul Mannan
Head of Data Engineering
Kanthi Kiran Narayanasetty
Director, Data Management & Strategy
read more »
This panel will discuss the growing number of ways organizations are leveraging data in analytics today and the importance of protecting privacy to build trust with your customer base. The session will dive deep into understanding how privacy can be enablers to analytics initiatives by:
Protecting data without destroying analytical utility
Limiting the risk of analytical datasets allowing for more accessibility
Enabling the sharing of data more broadly
« show less
---
3:25pm-3:30pm
Virtual Supporter: "How CDO's Can Stop Struggling To Achieve ROI on AI & ML Initiatives"
Dave Lucas
Sr Director of Product
read more »
Brands know the power AI and ML can have on not just overall success but how can they accurately measure ROI of such strategic initiatives and why is it still such a struggle? Join this session to hear key tactics, tips and strategies CDO's and other C level execs can accurately measure ROI for both!
« show less
---
3:40pm-4:20pm
Closing Keynote Panel: "Aligning, Moving and Prioritizing Data Analytics Workloads to the Cloud for Performance Optimization"
City of Virginia Beach

Moneygram International Inc

UserTesting

Amit Arora
Head of Digital Transformation & Process Re-Engineering
Bojan Duric
Chief Data Officer
Harini Sridharan
Head of Analytics & Data Management
Sreeveni Kancharla
Head of Enterprise Systems
Got questions? We've got answers!
Your time is valuable and we make sure to make the most of it! We take the time to figure out your challenges and customize your experience to meet your needs. Our agendas are tailored to your feedback and we pride ourselves in covering the most cutting-edge content delivered by renowned industry experts. Look forward to building enduring partnerships and together we'll go straight to the top.
Where is the event taking place?
The event is by invitation-only. The location will be released to all attendees once your registration has been confirmed. 
What is the dress code?
We recommend business attire. Most attendees wear suits or comparable attire. Ties are optional.
Can I bring a colleague with me?
Yes! We always urge our members to refer their colleagues! We love adding new members to the community, especially if they come highly recommended by a current member. Either have them reach out to your Apex POC or have them fill out the Member Registration Form.
What if I have dietary restrictions?
No problem! Please let your Apex POC know as soon as possible in order for us to work with the venue on providing alternate options for you at the event.
What if I want to speak at an assembly?
Apex is always looking for speakers that can contribute their valuable insight. If you would like to speak, please contact your Apex POC or fill out the Speaker Registration Form on the Assemblies page. Please keep in mind that we receive many inquiries for speaking and sessions are available on a first come first served basis. But no need to worry, we have plenty of opportunities available at future assemblies.
I plan on being in attendance, but what if something comes up and I have to cancel?
We understand that something may come up on your calendar! Before canceling with us, please know that we will have a separate room for attendees to step out for work-related activities (meetings, emails, conference calls, etc.). If you must cancel, we just ask that you let us know at least 48 hours in advance so that we can open up the waitlist for another member.