CDO/ML/AI National Virtual Summit
April 20, 2021
CDO/ML/AI National Virtual Summit
In today's digital landscape, the role of the CIO/ CDO has become the most dynamic amongst their peers. CIOs are focused on finding the most transformative technologies that enable them to bring value to their enterprise and customers.
Adopting an enterprise wide transformation strategy is driven by fundamental shifts in internal and external forces that impact the business and how it operates. Disruptive technologies are being introduced to the market faster than ever and executives must have the ability to align and address the enterprise-wide transformation challenges. These changes will ultimately influence strategic planning, business operations and the overall trajectory of the operating model moving forward. With unceasing demands, technology has become more complex and solution providers more difficult to decipher.
Apex Assembly will unite visionary leaders and industry experts for a half day of content and discussion, where we will examine the challenges of 2020 and concentrate on the most pressing issues of 2021 in the information technology sector.
Through collaboration with our executive community, we have discovered key industry challenges and trends. These topics form the foundation of the Summit and will be addressed through Panels, Disrupter sessions, and Fireside chats.
Hosted using video conferencing technology, our Virtual Summit gives executives and service providers the opportunity to engage with like-minded executives and industry leaders without having to leave their office or home.
Anyone can log in from anywhere. All you need is WiFi.
The Assembly will feature members from...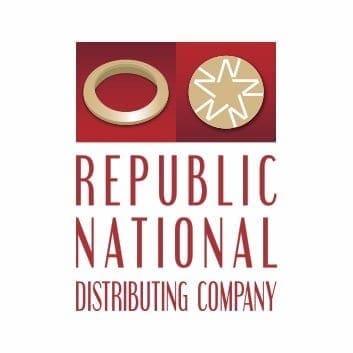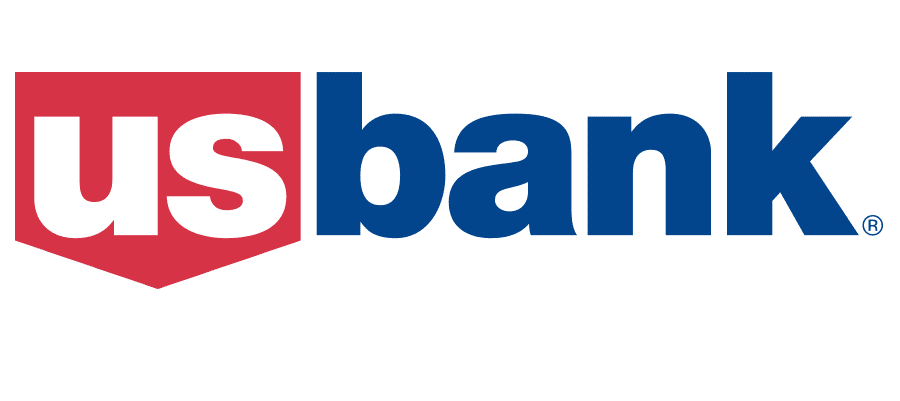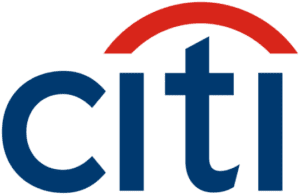 Agenda
---
12:00pm-12:05pm
Opening Remarks
Keynote Panel: "Developing Sustainable Data Pipelines Through Automation"
Horizon Blue Cross Blue Shield of NJ

Vanguard

Sallie Mae

Thrivent

Shawn Roberts
Vice President of Solution Strategy
Vijay Venkatesan
Chief Analytics Officer
Prakash Kamath
Head of Data Management & Governance
Wendy Zhang
Director Data Governance & Data Strategy
Sravan Kasarla
Chief Data Officer
read more »
If your organization is like most, more time goes into finding and preparing enterprise data than deriving actionable intelligence from it. As data landscapes continue to become more extensive and complex, so does the CIO/CDO challenge of flipping this paradigm. In this interactive panel session, we'll discuss:
The top challenges IT teams face when developing, managing and documenting data pipelines
Opportunities to close the data intelligence gap between technical and business stakeholders
How automation builds and maps data pipelines faster, providing visibility and greater opportunities for meaningful analysis
Laying the groundwork to reduce risks and deliver major data and digital transformation initiatives more quickly
« show less
---
12:55pm-1:20pm
CXO Fireside: "How ML and Data Enrichment Make Cloud Migrations a Whole Lot Easier"
JPM Chase

Ravi Hulasi
Chief Cloud Evangelist
Michael Stonebraker
Turing Award Winner, Adjunct Professor at MIT, Co-Founder of Tamr
Prashant Dhingra
Managing Director of Machine Learning
---
1:25pm-1:50pm
CXO Fireside: "Managing Risk in Digital Transformation "
Brandon Reese
Risk Solution Expert, ServiceNow
Brian Rizman
Partner, GRC, Security and Cloud Solutions, Edgile
read more »
Join ServiceNow to learn about Managing Digital Risk in Digital Transformation! ServiceNow Risk Solution expert, Brandon Reese, will discuss the latest capabilities in Risk Management as well as share how ServiceNow can power your resilient business with risk-informed decisions embedded in daily work, across the enterprise.
During this session, you will learn about:
The current state of GRC
Risk in Digital Transformation
Preparing to tackle Digital Risk
Building a sustainable Risk and Compliance program.
« show less
---
1:55pm-2:30pm
CXO Panel: "2021 State of ModelOps Survey takeaways"
TIAA

Deutsche Bank

Freddie Mac

Stu Bailey
Co-founder and Chief Enterprise AI Architect, ModelOp
Robert Serena
Director ERM Model Risk
Ruchi Sharma
Head of Model Development
George Soulellis
Enterprise Model Risk Officer
read more »
ModelOps is a new and evolving area. The first annual "State of ModelOps" survey has just been released. Learn about the results, including the big challenges, trends, and strategic directions. A panel of AI and business leaders will provide insights into the key issues as well as recommendations for AI success.
« show less
---
2:35pm-2:50pm
Disrupter Presenter: "Smart Apps Win Markets: Why "Fast Data" is the New Gold"
Bryan Kirschner
Vice President, Strategy
read more »
Technology is not a strategy, but some strategies are only possible with the right technology in place, backed by an operating model tuned to make the most of its capabilities. More data than ever is available to CIOs and CDOs–but architecture and practices fit for handling "less data, more slowly" aren't enough to use it compete and win. We will dive into how today's leaders have shown the path toward starting, scaling, and sustaining shared mastery of the new "fast data" powering winning apps to drive growth:
Why you want the modern open source data stack
How to break the organizational barriers to data velocity
Why "fast, smart, and big" are the future of data for the apps that matter most
« show less
---
2:55pm-3:20pm
CXO Fireside Chat: "Data Governance is Killing Your Business — Time to Fix It"
Uber

Jon Loyens
Chief Product Officer, VP of Engineering
Anuradha Gali
Head of Data Analytics Infrastructure
---
3:25pm-3:40pm
Virtual Disrupter: "Liberate your data with logical data fabric"
Paul Moxon
SVP Data Architectures & Chief Evangelist
read more »
The best of breed big data fabrics should deliver actionable insights to the business users with minimal effort, provide end-to-end security to the entire enterprise data platform and provide real-time data integration, while delivering self-service data platform to business users.
While big data initiatives have become necessary for any business to generate actionable insights, big data fabric has become a necessity for any successful big data initiative. The best of breed big data fabrics should deliver actionable insights to the business users with minimal effort, provide end-to-end security to the entire enterprise data platform and provide real-time data integration, while delivering self-service data platform to business users.
Attend this session to learn how big data fabric enabled by data virtualization:
Provides lightning fast self-service data access to business users
Centralizes data security, governance and data privacy
Fulfills the promise of data lakes to provide actionable insights
« show less
---
3:45pm-4:25pm
Closing Keynote Panel: "The Future Enterprise AI: Data Analytics, Data Science and Machine Learning "
Moderator:
| | | | | |
| --- | --- | --- | --- | --- |
| | |   | | |
| Bhavani Rao, Product Marketing Lead | | | | |
Labcorp

Microsoft

Minoo Agarwal
Head of Informatics, (Business Intelligence, Advanced Analytics, Data Science)
Amit Arora
VP – AI Product Management
Iksha Herr
Managing Director, Data & AI Healthcare & Life Sciences
Got questions? We've got answers!
Your time is valuable and we make sure to make the most of it! We take the time to figure out your challenges and customize your experience to meet your needs. Our agendas are tailored to your feedback and we pride ourselves in covering the most cutting-edge content delivered by renowned industry experts. Look forward to building enduring partnerships and together we'll go straight to the top.
Where is the event taking place?
The event is by invitation-only. The location will be released to all attendees once your registration has been confirmed. 
What is the dress code?
We recommend business attire. Most attendees wear suits or comparable attire. Ties are optional.
Can I bring a colleague with me?
Yes! We always urge our members to refer their colleagues! We love adding new members to the community, especially if they come highly recommended by a current member. Either have them reach out to your Apex POC or have them fill out the Member Registration Form.
What if I have dietary restrictions?
No problem! Please let your Apex POC know as soon as possible in order for us to work with the venue on providing alternate options for you at the event.
What if I want to speak at an assembly?
Apex is always looking for speakers that can contribute their valuable insight. If you would like to speak, please contact your Apex POC or fill out the Speaker Registration Form on the Assemblies page. Please keep in mind that we receive many inquiries for speaking and sessions are available on a first come first served basis. But no need to worry, we have plenty of opportunities available at future assemblies.
I plan on being in attendance, but what if something comes up and I have to cancel?
We understand that something may come up on your calendar! Before canceling with us, please know that we will have a separate room for attendees to step out for work-related activities (meetings, emails, conference calls, etc.). If you must cancel, we just ask that you let us know at least 48 hours in advance so that we can open up the waitlist for another member.