National Virtual Security, Risk & Compliance Summit
February 24, 2022
National Virtual Security, Risk & Compliance Summit
Anyone can log in from anywhere. All you need is WiFi.
The Assembly will feature members from...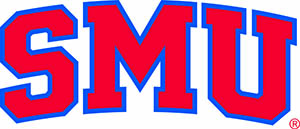 Agenda
---
12:00pm-12:05pm
Opening Remarks
---
12:05pm-12:50pm
Keynote Panel: "The Nexus of Identity, Security and Zero Trust – Lessons Learned and the Path Forward"
Ping Identity

2U

Ncontracts

Patrick McBride
CMO
Aubrey Turner
Executive Advisor
Andres Andreu
SVP, Cybersecurity (CISO)
Jon Bowker
CISO
read more »
Given the overwhelming impact of ransomware and other significant breaches, achieving Zero Trust must be a critical path element for every organization's cybersecurity infrastructure. One of the key challenges will be to implement additional preventative measures, rather than just bolstering existing detection and response capabilities.
The panel will discuss the overlap between identity, cybersecurity and Zero Trust – the path forward, key lessons learned, and things that still need to be sorted out as organizations move forward.
What does Zero Trust mean to Identity and Cyber professionals?
How will the identity/cyber tech stacks change and what will be some of the most important architectural implications and trends?
What additional preventative measures will be needed?
How will this impact traditional approaches to MFA, VPN, and MDM?
« show less
---
12:55pm-1:10pm
Keynote Fireside Chat: "Managing security posture risk against today's technology inventory dilemma"
Arthur Lozinski
Co-Founder and CEO
---
1:15pm-1:30pm
Disrupter Presenter: "Integrating Risk Insights: A Multi-Dimensional Risk Perspective"
Scott Chandler
Strategic GRC Specialist – GRCP | CIPP/E | ITIL
---
1:35pm-2:00pm
Fireside Chat: "Security Observability – Are you ready for the next Log4J crisis?"
Dana Gardner
Director, Product Evangelist
Sanjay Nagaraj
Co-Founder & CTO
---
2:05pm-2:20pm
Disrupter Presenter: "Achieving Cybersecurity Readiness with MITRE ATT&CK: Elevating Human Performance"
 

 

 

Jonathan Reiber
Senior Director for Cybersecurity Strategy and Policy
read more »
Mounting an effective cyber defense has always been difficult and the pressure on Chief Information Security Officers (CISOs) has increased during the pandemic. Adversaries are ramping up attacks and ransomware has become increasingly commodified. The urgency to treat cybersecurity as a business decision has never been greater.
How can CISOs better prepare their defenses? Adopt a mindset that assumes breach—and then use known attacker tactics, techniques, and procedures from MITRE ATT&CK to validate your defense effectiveness. Compliance alone does not equal real security; to achieve real security readiness, organizations should make decisions on the basis of real-time performance data against threats and evidence of security outcomes.
In this session, we will discuss strategies and solutions to answer several key questions:
What attacks might happen to us?
How well is our security program performing in relation to known threats?
Are we getting the most out of our security investments?
How to validate your compliance effectiveness while easing your compliance burden.
You will leave the session with a deeper understanding of how organizations measure cybersecurity readiness and human performance, novel insights into the state of geopolitics and cyberspace operations today, and clarity about how to achieve real cybersecurity and compliance readiness.
« show less
---
2:25pm-2:55pm
Closing Fireside Chat: "Top Trends & Challenges in Security and Risk Management"
Epiq 

 

 

Richard Warner
CEO
Aware Force
Ilya Pozharsky
Senior Director of Security and Compliance
Got questions? We've got answers!
Your time is valuable and we make sure to make the most of it! We take the time to figure out your challenges and customize your experience to meet your needs. Our agendas are tailored to your feedback and we pride ourselves in covering the most cutting-edge content delivered by renowned industry experts. Look forward to building enduring partnerships and together we'll go straight to the top.
Where is the event taking place?
The event is by invitation-only. The location will be released to all attendees once your registration has been confirmed. 
What is the dress code?
We recommend business attire. Most attendees wear suits or comparable attire. Ties are optional.
Can I bring a colleague with me?
Yes! We always urge our members to refer their colleagues! We love adding new members to the community, especially if they come highly recommended by a current member. Either have them reach out to your Apex POC or have them fill out the Member Registration Form.
What if I have dietary restrictions?
No problem! Please let your Apex POC know as soon as possible in order for us to work with the venue on providing alternate options for you at the event.
What if I want to speak at an assembly?
Apex is always looking for speakers that can contribute their valuable insight. If you would like to speak, please contact your Apex POC or fill out the Speaker Registration Form on the Assemblies page. Please keep in mind that we receive many inquiries for speaking and sessions are available on a first come first served basis. But no need to worry, we have plenty of opportunities available at future assemblies.
I plan on being in attendance, but what if something comes up and I have to cancel?
We understand that something may come up on your calendar! Before canceling with us, please know that we will have a separate room for attendees to step out for work-related activities (meetings, emails, conference calls, etc.). If you must cancel, we just ask that you let us know at least 48 hours in advance so that we can open up the waitlist for another member.