National CMO Innovation & Analytics Virtual Roundtable
June 16, 2022
National CMO Innovation & Analytics Virtual Roundtable
In today's digital landscape, the role of the CMO has become the most dynamic amongst their peers. CMOs are focused on finding the most transformative technologies that enable them to bring value to their enterprise, brand and especially their customers.
Apex Assembly is proud to host an exclusive and private CMO National Innovation Summit focusing on Technology Optimization, Digital Marketing, Analytics, Revenue Generation, eCommerce Digital Experience and all marketing related topics. As large enterprises scale, they have identified that cloud is a top requirement for their IT strategy. Enterprise executives are on the hunt for the right platform to deploy in order to achieve faster innovation, secure seamless delivery and flexible deployment.
With unceasing demands, technology has become more complex and solution providers more difficult to decipher.
Apex Assembly will unite visionary leaders and industry experts where we will examine the current challenges and concentrate on the most pressing issues of 2022 in the marketing, analytics, and information technology sector.
Hosted using video conferencing technology, our Virtual Roundtables and Panels gives executives and service providers the opportunity to engage with like-minded executives and industry leaders without having to leave their office or home.
Top Trends & Challenges for CMOs going in 2022?
The New Normal: Marketing in an Hybrid Environment
Customer Success in the Changing Role of the CMO
Performance Analytics to Optimize a Data-Driven Marketing Strategy
eCommerce & Mobile: A Meaningful Data Exchange Between Brands and Consumers
Artificial Intelligence, Marketing & Chatbots: More Interaction and Engagement
Brand Loyalty and Prioritizing the Customer Experience Landscape
CMOs .. Are you Building Trust through Data Privacy?
Best Practices and Technologies for Utilizing Sales Enablement
The Evolution of Digital Marketing & Marketing Automation
Transforming Sales & Marketing Leadership in the Era of Remote Work
Omnichannel Experience: Supplier Management, Social Commerce, & Content
Martech: Managing Cross Functional Teams
Digital Business: Delivering Growth, Analytics & Key Insights to the Enterprise
Speaker:
Invited Members Include...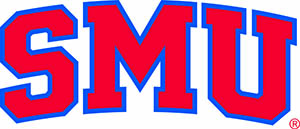 Agenda
---
3:00pm-3:10pm (EST)
Opening Remarks & Executive Introductions
---
3:10pm-3:20pm (EST)
Host Introduction
---
3:20pm-4:00pm (EST)
Panel Hosted by Sponsor
---
4:00pm-4:30pm (EST)
Executive Discussion
Hosted by:
Got questions? We've got answers!
Your time is valuable and we make sure to make the most of it! We take the time to figure out your challenges and customize your experience to meet your needs. Our agendas are tailored to your feedback and we pride ourselves in covering the most cutting-edge content delivered by renowned industry experts. Look forward to building enduring partnerships and together we'll go straight to the top.
Where is the event taking place?
The event is by invitation-only. The location will be released to all attendees once your registration has been confirmed. 
What is the dress code?
We recommend business attire. Most attendees wear suits or comparable attire. Ties are optional.
Can I bring a colleague with me?
Yes! We always urge our members to refer their colleagues! We love adding new members to the community, especially if they come highly recommended by a current member. Either have them reach out to your Apex POC or have them fill out the Member Registration Form.
What if I have dietary restrictions?
No problem! Please let your Apex POC know as soon as possible in order for us to work with the venue on providing alternate options for you at the event.
What if I want to speak at an assembly?
Apex is always looking for speakers that can contribute their valuable insight. If you would like to speak, please contact your Apex POC or fill out the Speaker Registration Form on the Assemblies page. Please keep in mind that we receive many inquiries for speaking and sessions are available on a first come first served basis. But no need to worry, we have plenty of opportunities available at future assemblies.
I plan on being in attendance, but what if something comes up and I have to cancel?
We understand that something may come up on your calendar! Before canceling with us, please know that we will have a separate room for attendees to step out for work-related activities (meetings, emails, conference calls, etc.). If you must cancel, we just ask that you let us know at least 48 hours in advance so that we can open up the waitlist for another member.