National Cloud & Cloud Security
Transformation Virtual Summit
May 19, 2022
National Cloud & Cloud Security Transformation Virtual Summit
Anyone can log in from anywhere. All you need is WiFi.
The Assembly will feature members from...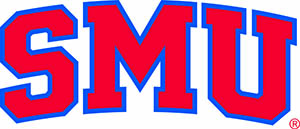 Agenda
---
12:00pm-12:05pm
Opening Remarks
---
12:05pm-1:00pm
Keynote Panel: "How to avoid an identity crisis while modernizing for a multi-cloud world"
Coats

Valleywise Health

Wellstar Health Systems

UserTesting

American Family Insurance

Eric Olden
Co-Founder, Chairman and Chief Executive Officer
Benjamin Corll
CISO
Todd Bell
CISO & Executive Director IT Compliance
Michael D'Arezzo
Executive Director of Security and GRC
Sreeveni Kancharla
Vice President of Information Systems and Technology
Kunal Bhattacharya
Head, DevSecOps
read more »
The multi-cloud moment is here and its promise is clear. Yet, because identity management becomes the focal point before, during, and after cloud migration, multi-cloud also creates an identity crisis. A recent Forrester Research study revealed that managing identities between clouds is the biggest challenge for 78% of respondents.
The new reality with IAM requires a new approach. Like a mid-life crisis, gripping the old way of doing things won't help (neither will buying a red sports car).
Join Strata Identity's CEO and a select group of industry peers as they discuss current challenges, emerging issues, and lessons learned to thrive in a multi-cloud world. Key takeaways:
How the shift to a distributed identity model has impacted organizations (on-premises, public cloud/hybrid cloud)
What are some of the paths to embrace an identity modernization strategy
Why organizations need to find new ways to secure their critical applications without disturbing their users
What are the some of the newest tools and technologies out there that can help facilitate such transition
« show less
---
1:05pm-1:25pm
CXO Fireside: "Elastically Expanding your team with Rackspace"
Jeff DeVerter
Chief Technology Evangelist
---
1:30pm-1:50pm
Disrupter Presenter: "Establishing Zero Trust Enterprise"
Jason Georgi
Global Field CTO, Prisma SASE
---
1:55pm-2:25pm
CXO Fireside: "A platform approach for cloud security"
Rackspace Technology

John Jacobs
Field CISO for Tech/DX
Jeff DeVerter
CTO
---
2:30pm-2:55pm
Fireside Chat: "The Journey to Loginless. First Step, Passwordless."
Jameeka Green Aaron
CISO
Salman Ladha
Sr. Product Marketing Manager
---
3:00pm-3:05pm
Senior Supporter: "Modern Cloud Applications: How leading enterprises are modernizing applications to stay ahead"
Tim Rottach
Director of Product Marketing
read more »
Modern applications must be responsive, scalable, available, and flexible to deliver an exceptional user experience – cloud to edge. Distributed cloud data platforms address the dynamics of changing user behavior by providing the foundation for mobile integration, analytical processing, and the rapid evolution of microservices. We'll talk about how companies like Louis Vuitton and Emirates are leading their field with modern applications.
Key Takeaways:
The ability to run anywhere, from the cloud to the edge
Are responsive, scalable, and highly available
Are flexible to evolve rapidly
Deliver a more personalized experience based on behavior and interactions
More device-aware, both interactions (mobile) and monitoring (IoT)
« show less
---
3:10pm-4:00pm
Closing Panel: "Identity is the key to the cloud front door"
Sonesta Hotels

Gannett Fleming

Snap Finance

ACG

Branden Williams
VP of Security Strategy
Michael Woodson
Director Information Security & Privacy
Tamika Bass
Cybersecurity Director
Upendra Mardikar
CISO
Jeyanth Jambunathan
Head of Identity and Access Management
read more »
Moving the applications, services, and systems your business runs on into the cloud shouldn't be a security risk. That is, so long as you understand how critical identity and roles are. In this panel we will discuss
Why moving to the cloud requires a shift in security focus
What you need to evaluate when migrating business critical apps to cloud systems
How to successfully transition to user-centric security model
Strategies for making user and customers lives easier
« show less
Got questions? We've got answers!
Your time is valuable and we make sure to make the most of it! We take the time to figure out your challenges and customize your experience to meet your needs. Our agendas are tailored to your feedback and we pride ourselves in covering the most cutting-edge content delivered by renowned industry experts. Look forward to building enduring partnerships and together we'll go straight to the top.
Where is the event taking place?
The event is by invitation-only. The location will be released to all attendees once your registration has been confirmed. 
What is the dress code?
We recommend business attire. Most attendees wear suits or comparable attire. Ties are optional.
Can I bring a colleague with me?
Yes! We always urge our members to refer their colleagues! We love adding new members to the community, especially if they come highly recommended by a current member. Either have them reach out to your Apex POC or have them fill out the Member Registration Form.
What if I have dietary restrictions?
No problem! Please let your Apex POC know as soon as possible in order for us to work with the venue on providing alternate options for you at the event.
What if I want to speak at an assembly?
Apex is always looking for speakers that can contribute their valuable insight. If you would like to speak, please contact your Apex POC or fill out the Speaker Registration Form on the Assemblies page. Please keep in mind that we receive many inquiries for speaking and sessions are available on a first come first served basis. But no need to worry, we have plenty of opportunities available at future assemblies.
I plan on being in attendance, but what if something comes up and I have to cancel?
We understand that something may come up on your calendar! Before canceling with us, please know that we will have a separate room for attendees to step out for work-related activities (meetings, emails, conference calls, etc.). If you must cancel, we just ask that you let us know at least 48 hours in advance so that we can open up the waitlist for another member.