CISO National Virtual Summit
June 21, 2022
CISO National Virtual Summit
Anyone can log in from anywhere. All you need is WiFi.
The Assembly will feature members from...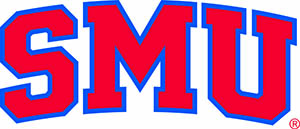 Agenda
---
12:00pm-12:05pm
Opening Remarks
---
12:05pm-12:25pm
Thought Leadership Keynote Presentation: "Vendor Management: What Good Looks Like"
Afni

Brent Deterding
CISO
read more »
-Working with vendors can be pleasant, mutually beneficial, and accomplished well without significant time commitment
-Vendors offer a unique and powerful perspective that we should leverage
-As CISOs, we can enable a more efficient market by promoting and ignoring vendors as appropriate
« show less
---
12:30pm-12:55pm
Keynote Presenter: "What does a secure passwordless solution for customers look like?"
Jing Gu
Senior Product Marketing Manager
read more »
Recent news shows that Apple and others finally realize the value of ditching passwords in consumer-facing apps. However, while the solution being touted removes the need for the customer to physically enter the password: it still maintains that password, while leaving both your customers and your organization vulnerable to even more risks. Join us as customer authentication expert Jing Gu takes us through what passcodes really mean, how they leave you vulnerable, and what a more secure alternative looks like.
« show less
---
1:00pm-1:10pm
Closing Disrupter Presenter: "Free IAM Essentials Workshop Preview – Building a Successful Program"
Jason Ellis
Director of IAM Advisory Services
Got questions? We've got answers!
Your time is valuable and we make sure to make the most of it! We take the time to figure out your challenges and customize your experience to meet your needs. Our agendas are tailored to your feedback and we pride ourselves in covering the most cutting-edge content delivered by renowned industry experts. Look forward to building enduring partnerships and together we'll go straight to the top.
Where is the event taking place?
The event is by invitation-only. The location will be released to all attendees once your registration has been confirmed. 
What is the dress code?
We recommend business attire. Most attendees wear suits or comparable attire. Ties are optional.
Can I bring a colleague with me?
Yes! We always urge our members to refer their colleagues! We love adding new members to the community, especially if they come highly recommended by a current member. Either have them reach out to your Apex POC or have them fill out the Member Registration Form.
What if I have dietary restrictions?
No problem! Please let your Apex POC know as soon as possible in order for us to work with the venue on providing alternate options for you at the event.
What if I want to speak at an assembly?
Apex is always looking for speakers that can contribute their valuable insight. If you would like to speak, please contact your Apex POC or fill out the Speaker Registration Form on the Assemblies page. Please keep in mind that we receive many inquiries for speaking and sessions are available on a first come first served basis. But no need to worry, we have plenty of opportunities available at future assemblies.
I plan on being in attendance, but what if something comes up and I have to cancel?
We understand that something may come up on your calendar! Before canceling with us, please know that we will have a separate room for attendees to step out for work-related activities (meetings, emails, conference calls, etc.). If you must cancel, we just ask that you let us know at least 48 hours in advance so that we can open up the waitlist for another member.