CIO/ CISO National Virtual Panel
April 19, 2022
From Prevention to Reality: Building a Cyber Resilient Organization
Strong cybersecurity is critical in the digital economy to create trusted, resilient organizations. But as the pace of digital transformation accelerates, the attack surface and vendor footprint within organizations has grown rapidly. Faced with greater exposure and more sophisticated cyber attacks, it is no longer possible for security leaders to "prevent" cyber breaches.
Security leaders must shift their focus from prevention to resilience to thrive against greater exposure and more sophisticated cyber attacks. A focus on cyber resilience empowers organizations to build stronger cybersecurity programs, protect assets and reputation, and thrive in this new paradigm. But where do you start? How do you know what KPIs to measure? How do you compare against your peers?
Join us for this executive roundtable discussion where industry leaders will explore the changing landscape towards cyber resilience and how to succeed.
In this session we will discuss:
Why proactive cyber resilience needs to be the new paradigm for cybersecurity leaders
What elements to incorporate into your performance measurements
How to take your first steps in building a cyber resilient organization
Key takeaways include:
Ideas for integrating proactive approaches into your cybersecurity strategy
Tips for utilizing internal and third-party data for performance metrics
An introduction to how Security Ratings and advanced cyber risk analytics can play a key role in your cyber resilience strategy
Learn More...
BitSight transforms how organizations manage cyber risk. The BitSight Security Ratings Platform applies sophisticated algorithms, producing daily security ratings that range from 250 to 900, to help organizations manage their own security performance; mitigate third party risk; underwrite cyber insurance policies; conduct financial diligence; and assess aggregate risk. With over 2,100 global customers and the largest ecosystem of users and information, BitSight is the Standard in Security.
Speakers Include...
Stephen Boyer
Co-Founder, CTO, BitSight
Michael O'hara
Head of Cyber Security, The Avon Company
David Nathans
CISO
Siemens-Healthineers
Vladimir Svidesskis
Director, Head of Security, Compliance and Risk (CISO), Vaco
Kristy Westphal
VP Security Operations, HealthEquity
Speaker: Stephen Boyer, CTO & Co-Founder, BitSight
Read Bio »
Stephen co-founded BitSight in 2011 and serves as the Chief Technology Officer. Prior to founding BitSight, Stephen was President and Co-Founder of Saperix, a company that was acquired by FireMon in 2011.
While at the MIT Lincoln Laboratory, Stephen was a member of the Cyber Systems and Technology Group where he led R&D programs solving large-scale national cybersecurity problems. Before MIT, he worked at Caldera Systems, an early Linux startup.
Stephen holds a Bachelor degree in Computer Science from Brigham Young University and Master of Science in Engineering and Management from the Massachusetts Institute of Technology.
« show less
Invited Members Include...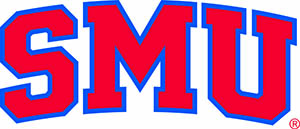 Agenda
---
3:00pm-3:10pm (EST)
Opening Remarks & Executive Introductions
---
3:10pm-3:20pm (EST)
Host Introduction
---
3:20pm-4:00pm (EST)
CIO/CISO Panel Hosted by Sponsor
---
4:00pm-4:30pm (EST)
Executive Discussion
Hosted by:
Got questions? We've got answers!
Your time is valuable and we make sure to make the most of it! We take the time to figure out your challenges and customize your experience to meet your needs. Our agendas are tailored to your feedback and we pride ourselves in covering the most cutting-edge content delivered by renowned industry experts. Look forward to building enduring partnerships and together we'll go straight to the top.
Where is the event taking place?
The event is by invitation-only. The location will be released to all attendees once your registration has been confirmed. 
What is the dress code?
We recommend business attire. Most attendees wear suits or comparable attire. Ties are optional.
Can I bring a colleague with me?
Yes! We always urge our members to refer their colleagues! We love adding new members to the community, especially if they come highly recommended by a current member. Either have them reach out to your Apex POC or have them fill out the Member Registration Form.
What if I have dietary restrictions?
No problem! Please let your Apex POC know as soon as possible in order for us to work with the venue on providing alternate options for you at the event.
What if I want to speak at an assembly?
Apex is always looking for speakers that can contribute their valuable insight. If you would like to speak, please contact your Apex POC or fill out the Speaker Registration Form on the Assemblies page. Please keep in mind that we receive many inquiries for speaking and sessions are available on a first come first served basis. But no need to worry, we have plenty of opportunities available at future assemblies.
I plan on being in attendance, but what if something comes up and I have to cancel?
We understand that something may come up on your calendar! Before canceling with us, please know that we will have a separate room for attendees to step out for work-related activities (meetings, emails, conference calls, etc.). If you must cancel, we just ask that you let us know at least 48 hours in advance so that we can open up the waitlist for another member.