CIO/ CISO National Virtual Banking,
Finance & Insurance Summit
June 14, 2022
CIO/ CISO National Virtual Banking, Finance & Insurance Summit
Anyone can log in from anywhere. All you need is WiFi.
The Assembly will feature members from...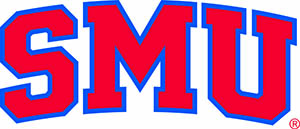 Agenda
---
12:00pm-12:05pm
Opening Remarks
---
12:05pm-12:50pm
Opening Keynote Panel: "Top Trends & Challenges for Finance & Insurance executives in 2022"
read more »
Cyber risk governance defines the guidelines for how the organization manages cyber security. Cyber risk management is the execution of the policies and procedures defined by the Governance team to implement controls, prioritize remediation, and respond to incidents. The two functions often work hand-in-hand, but in some extended businesses, the organizational hierarchy can be rather complex leading to numerous challenges for driving accountability across the business.
Many forward-thinking security leaders have opted to enforce cybersecurity performance standards across their business units, subsidiaries, or geographic teams. But what standard should be used? And how do you manage to this standard in an efficient way?
Join us for this executive roundtable discussion where we will explore the topic of driving accountability with cyber risk governance in more detail.
In this session we will discuss:
Different options for setting standards, and ideas for implementing
How Cyber Risk Quantification can be applied to drive accountability
How to incorporate benchmarking and peer comparisons into your standards
Key takeaways include:
Ideas for driving accountability across your extended organization
Tips for utilizing cyber risk quantification as a performance metric
An introduction to how Security Ratings can play a key role in your governance standards
« show less
---
12:55pm-1:20pm
Keynote Presenter: "Cloud Now: Moving from Legacy to Transforming the Banking Ecosystem"
---
1:25pm-1:50pm
CXO Fireside: "How Cybersecurity is Changing the Conversation in the Boardroom"
read more »
These days it seems no organization or industry is adverse to cyber attacks. From open-source software tools to critical infrastructure, threats are coming in all shapes and sizes. It's more critical than ever to understand the threats facing your organization from the inside and your vendor ecosystem.
Managing your digital supply chain risk does not have to be a cumbersome process. Firms can look beyond security assessments and questionnaires to ensure that their vendor network is operating securely and efficiently.
During this session, attendees will learn:
New methods for managing supply chain risk
What tools are most effective to combat vendor risk
How to generate key data points to make effective third-party risk decisions
« show less
---
1:55pm-2:10pm
Disrupter Presenter: "Closing Skills Gaps & Driving Executive Decisions"
read more »
For over 2000 years, governments, armies, businesses and lovers have been encrypting messages. For the same amount of time, the keys used to perform the encryption have been the weakest link in the chain. After 2000 years, technology has advanced such that the keys can be protected but many companies don't understand how important it really is. We know that when dealing with new working environments, vulnerability risks and other issues, data protection is essential. Poor or inadequate key management can lead to a data breach more than a weak algorithm, and with the amount of data most businesses need to encrypt today, many keys and many encryption tools may be used. If your organization deals with confidential data – and most industries do – encryption is vital to security but key protection is even more important.
« show less
---
2:15pm-2:50pm
CXO Panel: "The Customer Experience Journey: A must to Overcome Banking Industry Challenges and Meet Expectations and Demands of the Consumer"
read more »
IT tech leaders within the financial services industry are positioned to influence how their organizations can succeed amidst many digital transformation challenges, such as the explosion of data growth and its implications on legacy IT architecture.
A data-centric IT infrastructure that optimizes data exchange is mission critical. Implementing this strategy will allow financial services firms to defy data gravity, secure data near the customer, enforce data compliance, overcome data infrastructure barriers and ultimately leverage massive data sets as their most strategic asset.
In this presentation by Bill Fenick, Vice President, Enterprise Verticals at Digital Realty, you'll gain:
A deeper understanding of why it's important to re-think your IT architecture
Expert insights about the industry's push toward data-driven digital transformation
Strategies designed to yield greater competitive advantages and new growth opportunities
This session will also feature Digital Realty's Pervasive Datacenter Architecture (PDx™) Optimizing Financial Services Data Exchange Strategy and Solution models that address industry-specific business challenges for banking, securities, trading & investment banking, wealth management and insurance lines of business.
Key takeaways:
See why data gravity forces a shift to a data-centric IT architecture, where data is at the center of the architecture and integration is the challenge
Learn about solutions to overcome the implications of accelerated data growth and increasing data gravity intensity globally
Understand how our codified strategy and solution approach to data-driven digital transformation – across all channels, business functions and points of business presence – can defy gravity, secure data near the customer, enforce data compliance and achieve AI capabilities
« show less
---
2:55pm-3:20pm
Disrupter Presenter: "Critical security approaches for financial services in 2022"
Byron McNaught
Sr Technical SMM – SecOps
Ken Arora
Distinguished Engineer, Security Products & Strategy
read more »
Banking and financial services institutions face increasingly sophisticated attacks, making it challenging to stay ahead of threats. With a growing list of ransomware attacks and the latest security vulnerabilities like Accellion, Solar Winds, and Log4Shell, cybersecurity teams have been busy blocking security threats 24×7.
Attend this session to discover the latest re-imagined financial services cybersecurity principles required to meet security challenges during constant change.
In this session, you'll learn:
The latest F5 Labs financial services cybersecurity data
Top 5 critical security approaches for financial services in 2022
A future vision around a virtual distributed cloud architecture
« show less
---
3:25pm-3:50pm
CXO Fireside: "Implementing a Zero Trust, IAM & Cloud Security Strategy"
read more »
How do we know our controls are fully protecting us at all times?
That's the killer question in a ransomware-ridden world where cyber moves towards becoming an uninsurable risk for some.
Measuring, comprehending and attesting to cybersecurity posture is taking over our lives as teams spend more than a 30% of their time on reporting. There are ever more interested stakeholders who demand more detailed, more regular insight into security – execs, audit, insurers, customers, the list grows.
Data quality typically falls short on completeness, timeliness, and accuracy, as teams are drowning in manual workloads and disputes.
« show less
---
3:55pm-4:30pm
Closing Keynote Panel: "The Future Enterprise AI: Data Analytics, Data Science and Machine Learning"
Got questions? We've got answers!
Your time is valuable and we make sure to make the most of it! We take the time to figure out your challenges and customize your experience to meet your needs. Our agendas are tailored to your feedback and we pride ourselves in covering the most cutting-edge content delivered by renowned industry experts. Look forward to building enduring partnerships and together we'll go straight to the top.
Where is the event taking place?
The event is by invitation-only. The location will be released to all attendees once your registration has been confirmed. 
What is the dress code?
We recommend business attire. Most attendees wear suits or comparable attire. Ties are optional.
Can I bring a colleague with me?
Yes! We always urge our members to refer their colleagues! We love adding new members to the community, especially if they come highly recommended by a current member. Either have them reach out to your Apex POC or have them fill out the Member Registration Form.
What if I have dietary restrictions?
No problem! Please let your Apex POC know as soon as possible in order for us to work with the venue on providing alternate options for you at the event.
What if I want to speak at an assembly?
Apex is always looking for speakers that can contribute their valuable insight. If you would like to speak, please contact your Apex POC or fill out the Speaker Registration Form on the Assemblies page. Please keep in mind that we receive many inquiries for speaking and sessions are available on a first come first served basis. But no need to worry, we have plenty of opportunities available at future assemblies.
I plan on being in attendance, but what if something comes up and I have to cancel?
We understand that something may come up on your calendar! Before canceling with us, please know that we will have a separate room for attendees to step out for work-related activities (meetings, emails, conference calls, etc.). If you must cancel, we just ask that you let us know at least 48 hours in advance so that we can open up the waitlist for another member.