CIO/ CISO National Healthcare Virtual Panel
N0vember 4, 2021
Ransomware's Impact to today's modern Healthcare and Life Science Ecosystem
Health Systems continue to be exposed to ransomware attacks during the global pandemic with increased impact to patient care and exposure to large global integrated health delivery systems. Patients have recognized significant patient care impacts such as rescheduled surgeries, increased patient wait times, delayed COVID-19 test results, and challenges filling prescription medications. This presentation will provide healthcare executives a guide to understanding how their organization is positioned to protect against emerging ransomware threats.
Learning Objectives:
Provide thought leadership to current cyber security events
Share industry experience and how they have impacted health systems.
Educate leaders on what core security program elements should be foundationally in place.
Learn More...
Fortinet Healthcare solutions provide top-rated network and content security, as well as secure access products that share intelligence and work together to form a cooperative fabric. Our unique security fabric combines security processors, an intuitive operating system, and applied threat intelligence to deliver broad protection and visibility to every network segment, device, and appliance, whether virtual, in the cloud, or on-premises. Security resources automatically synchronize to enforce policies, coordinate automated responses to threats, and easily manage different security solutions and products through a single console. [email protected]
Speakers Include...
Troy Ament
Field CISO for Healthcare
Salwa Rafee
Global Managing Director
Healthcare Security
Accenture Security
Rick Doten
CISO
Centene Corporation/Carolina Complete Health
Howard Haile
VP and CISO
SCL Health
Todd Bell
CISO & Executive Director IT Compliance
Valleywise Health
Speaker:  Troy Ament, Field CISO for Healthcare
Read Bio »
Troy Ament – Fortinet Field CISO for Healthcare brings more than 20 years of experience to Fortinet transforming information technology and security programs, with 14 years in the healthcare sector as an executive overseeing clinical technology implementations and serving as the Chief Information Security Officer at two of the largest integrated health delivery systems in the United States.
Before joining Fortinet, Troy held the positions of Chief Information Security Officer at Beaumont Health and Director, Chief Information Security Officer at Sanford Health where he had oversight of the Security Technology, Security Operations, Identity and Access Management, and Governance Risk and Compliance (GRC) Teams.
Troy has been instrumental in forming multiple healthcare cyber security boards that focus on the medical device and IoT security and national healthcare cyber security task forces and engaging the education sector to produce more healthcare cyber security graduates and professionals. Troy has extensive public speaking experience at multiple national and regional conferences, speaking to members of congress, senate, and government agencies educating and advocating for healthcare cyber security. He holds degrees in computer information systems from the University of Mary and North Dakota State College of Science.

« show less
Speaker:  Salwa Rafee, Global Managing Director, Healthcare Security, Accenture Security
Read Bio »
Healthcare Industry Expert and Global Managing Director at Accenture Security, leading our community of security executives in NA, Europe and Growth Markets to enable the transformation to digital health and provide world-class solutions to secure medical data and protect the health sector.
Over 20 years of progressive leadership roles in managing global business in Government, Healthcare, Life Sciences, and Education Industries. Salwa leads teams of SMEs, MDs, Technical Architects, and Senior Executives in the development of corporate strategies to create and deploy innovative solutions that leverage integrated technologies and industry differentiation across multiple domains.
With a tremendous passion for the industry, Salwa's expertise includes exemplary strategy design, security frameworks and regulations, innovative solutions and outstanding leadership competencies. She is part of several advisory boards in the industry and academia as well as the senior leadership team at Accenture.
Salwa authored several whitepapers and articles on Global Regulations for Medical Devices, Ransomware in Healthcare, Patient Privacy & Interoperability Standards at Health-ISAC, Security Intelligence, and LinkedIn platforms.
Salwa is an invited speaker at HIMSS, AHIMA, CHIME, Watson IoT Center, and Cyber Fusion Centers, and CIO/CISO Summits.

« show less
Invited Members Include...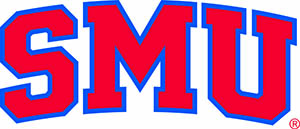 Agenda
---
3:00pm-3:10pm (EST)
Opening Remarks & Executive Introductions
---
3:10pm-3:20pm (EST)
Host Introduction
---
3:20pm-4:00pm (EST)
CIO/CISO Panel Hosted by Sponsor
---
4:00pm-4:30pm (EST)
Executive Discussion
Hosted by:
Got questions? We've got answers!
Your time is valuable and we make sure to make the most of it! We take the time to figure out your challenges and customize your experience to meet your needs. Our agendas are tailored to your feedback and we pride ourselves in covering the most cutting-edge content delivered by renowned industry experts. Look forward to building enduring partnerships and together we'll go straight to the top.
Where is the event taking place?
The event is by invitation-only. The location will be released to all attendees once your registration has been confirmed. 
What is the dress code?
We recommend business attire. Most attendees wear suits or comparable attire. Ties are optional.
Can I bring a colleague with me?
Yes! We always urge our members to refer their colleagues! We love adding new members to the community, especially if they come highly recommended by a current member. Either have them reach out to your Apex POC or have them fill out the Member Registration Form.
What if I have dietary restrictions?
No problem! Please let your Apex POC know as soon as possible in order for us to work with the venue on providing alternate options for you at the event.
What if I want to speak at an assembly?
Apex is always looking for speakers that can contribute their valuable insight. If you would like to speak, please contact your Apex POC or fill out the Speaker Registration Form on the Assemblies page. Please keep in mind that we receive many inquiries for speaking and sessions are available on a first come first served basis. But no need to worry, we have plenty of opportunities available at future assemblies.
I plan on being in attendance, but what if something comes up and I have to cancel?
We understand that something may come up on your calendar! Before canceling with us, please know that we will have a separate room for attendees to step out for work-related activities (meetings, emails, conference calls, etc.). If you must cancel, we just ask that you let us know at least 48 hours in advance so that we can open up the waitlist for another member.