CISO National Virtual Panel
September 15, 2020
Calculating the ROI on your security service provider
Working with outsourced security partners can sometimes feel like paying for an expensive black box. What are they really achieving for you and how do they do it? Understanding how, or perhaps even if, your security partner contributes to the ROI on your overall security plan is paramount and can start to reveal where improvements could be made. In this panel discussion, we will hear from peers working within information security how they tackle this challenge and what a good outsourced security partner looks like to them.
Key takeaways:
o An understanding of how your peers see value in their service providers
o A range of options in methodology for calculating security ROI
o An understanding of what good looks like in an outsourced security partner
F-Secure is committed to beating the world's most potent cyber threats. As a global publicly traded company with revenue of over $250m, F-Secure has for three decades, driven innovations in cyber security, using the unmatched threat intelligence of hundreds of the industry's best technical consultants, defending millions of companies and people worldwide.
With unsurpassed experience in endpoint protection, detection and response, F‑Secure protects enterprises and consumers against everything from advanced cyber attacks and data breaches to widespread ransomware infections. F-Secure Countercept provides a complete managed service for the detection of, and response to, cyber attacks, specializing in the ability to detect and respond targeted, sophisticated attacks. Unlike the traditional style of intrusion detection, based on purely 'alert driven' monitoring, F- Secure Countercept offers a 24/7/365 proactive threat-hunting service built around Endpoint
Detection and Response (EDR) utilizing security professionals with real-world experience in attack simulation and incident response.
David Grant
Strategic Business Manager, F-Secure Countercept
Amit Bhardwaj
CISO Lumentum
KJ Stillabower
Chief Technology & Information Officer, Morae Global
Timothy Swope
CISO, Catholic Health Services
Speaker: David Grant | Strategic Business Manager, F-Secure Countercept
David Grant works with security organizations all over the USA for F-Secure Countercept. With over a decade of experience working with enterprise level solutions, David specializes in implementing cyber defense programs across finance, media and other sectors. David is passionate about risk-led security decisions and enabling security teams to keep up with the rapid pace of change in the cyber threat landscape.
Invited Members Include...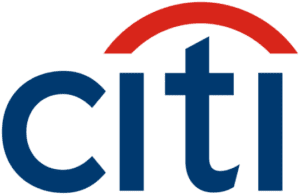 Agenda
---
3:30pm-3:40pm (EST)
Opening Remarks & Executive Introductions
---
3:40pm-4:20pm (EST)
CXO Panel Hosted by Sponsor
---
4:20pm-5:00pm (EST)
Executive Discussion
Hosted by:
Got questions? We've got answers!
Your time is valuable and we make sure to make the most of it! We take the time to figure out your challenges and customize your experience to meet your needs. Our agendas are tailored to your feedback and we pride ourselves in covering the most cutting-edge content delivered by renowned industry experts. Look forward to building enduring partnerships and together we'll go straight to the top.
Where is the event taking place?
The event is by invitation-only. The location will be released to all attendees once your registration has been confirmed. 
What is the dress code?
We recommend business attire. Most attendees wear suits or comparable attire. Ties are optional.
Can I bring a colleague with me?
Yes! We always urge our members to refer their colleagues! We love adding new members to the community, especially if they come highly recommended by a current member. Either have them reach out to your Apex POC or have them fill out the Member Registration Form.
What if I have dietary restrictions?
No problem! Please let your Apex POC know as soon as possible in order for us to work with the venue on providing alternate options for you at the event.
What if I want to speak at an assembly?
Apex is always looking for speakers that can contribute their valuable insight. If you would like to speak, please contact your Apex POC or fill out the Speaker Registration Form on the Assemblies page. Please keep in mind that we receive many inquiries for speaking and sessions are available on a first come first served basis. But no need to worry, we have plenty of opportunities available at future assemblies.
I plan on being in attendance, but what if something comes up and I have to cancel?
We understand that something may come up on your calendar! Before canceling with us, please know that we will have a separate room for attendees to step out for work-related activities (meetings, emails, conference calls, etc.). If you must cancel, we just ask that you let us know at least 48 hours in advance so that we can open up the waitlist for another member.