CIO/ CDO Virtual Panel
October 28, 2021
How Open Source Fuels Enterprise Innovation
It's increasingly clear that open source software (OSS) is a smart bet, and data is key to increasing competitive advantage and accelerating growth. According to Gartner, much of the world's application innovation is based on open source software. Companies already using a robust OSS data stack are twice as likely to attribute more than 20% of revenue to data and analytics.
Open source is an engine for innovation, offering reliability, scalability and security for IT leaders intent on future-proofing their infrastructure, building a powerful data strategy, and succeeding in a market that's still reeling from the pandemic.
Join our discussion to learn more about how open source can help companies activate data in real time, use artificial intelligence and machine learning to improve customer relationships, and transform their business.
You'll learn:
How and why key open source technologies should play a central role in your data strategy
How to leverage leading and emerging technologies to drive your own data strategy forward
Best practices for aligning cultural as well as technical patterns for success to accelerate innovation
About DataStax...
DataStax gives Mint the power to change information in their supporting systems into actionable insights with historical views into account statuses, which was previously impossible with relational technologies.
DataStax is the company behind the massively scalable, highly available, cloud-native NoSQL data platform built on Apache Cassandra™. DataStax gives users and enterprises the freedom to run data in any cloud at global scale with zero downtime and zero lock-in. More than 450 of the world's leading enterprises including Capital One, Cisco, Comcast, Delta Airlines, Macy's, McDonald's, Safeway, Sony, and Walmart use DataStax to build transformational data architectures for real-world outcomes. For more, visit DataStax.com and @DataStax.
Speakers Include...
Bryan Kirschner
VP of Strategy
Dante Tellez
Head of Data & Analytics
Philip Morris International
Damaris Barrera
VP Data Analytics Management
HSBC
Ashish Agarwal
Vice President – Head of Data
LendingTree Inc.
Amit Dingare
Director of Data Science
Novelis
Speaker:  Bryan Kirschner, Vice President, Strategy at DataStax
Invited Members Include...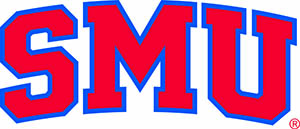 Agenda
---
3:00pm-3:10pm (EST)
Opening Remarks & Executive Introductions
---
3:10pm-3:20pm (EST)
Host Introduction
---
3:20pm-4:00pm (EST)
CIO/CDO Panel Hosted by Sponsor
---
4:00pm-4:30pm (EST)
Executive Discussion
Hosted by:
Got questions? We've got answers!
Your time is valuable and we make sure to make the most of it! We take the time to figure out your challenges and customize your experience to meet your needs. Our agendas are tailored to your feedback and we pride ourselves in covering the most cutting-edge content delivered by renowned industry experts. Look forward to building enduring partnerships and together we'll go straight to the top.
Where is the event taking place?
The event is by invitation-only. The location will be released to all attendees once your registration has been confirmed. 
What is the dress code?
We recommend business attire. Most attendees wear suits or comparable attire. Ties are optional.
Can I bring a colleague with me?
Yes! We always urge our members to refer their colleagues! We love adding new members to the community, especially if they come highly recommended by a current member. Either have them reach out to your Apex POC or have them fill out the Member Registration Form.
What if I have dietary restrictions?
No problem! Please let your Apex POC know as soon as possible in order for us to work with the venue on providing alternate options for you at the event.
What if I want to speak at an assembly?
Apex is always looking for speakers that can contribute their valuable insight. If you would like to speak, please contact your Apex POC or fill out the Speaker Registration Form on the Assemblies page. Please keep in mind that we receive many inquiries for speaking and sessions are available on a first come first served basis. But no need to worry, we have plenty of opportunities available at future assemblies.
I plan on being in attendance, but what if something comes up and I have to cancel?
We understand that something may come up on your calendar! Before canceling with us, please know that we will have a separate room for attendees to step out for work-related activities (meetings, emails, conference calls, etc.). If you must cancel, we just ask that you let us know at least 48 hours in advance so that we can open up the waitlist for another member.