CDO East Virtual Summit
March 18, 2021
CDO/ CIO East Virtual Summit
In today's digital landscape, the role of the CIO/ CDO has become the most dynamic amongst their peers. CIOs are focused on finding the most transformative technologies that enable them to bring value to their enterprise and customers.
Adopting an enterprise wide transformation strategy is driven by fundamental shifts in internal and external forces that impact the business and how it operates. Disruptive technologies are being introduced to the market faster than ever and executives must have the ability to align and address the enterprise-wide transformation challenges. These changes will ultimately influence strategic planning, business operations and the overall trajectory of the operating model moving forward. With unceasing demands, technology has become more complex and solution providers more difficult to decipher.
Apex Assembly will unite visionary leaders and industry experts for a half day of content and discussion, where we will examine the challenges of 2020 and concentrate on the most pressing issues of 2021 in the information technology sector.
Through collaboration with our executive community, we have discovered key industry challenges and trends. These topics form the foundation of the Summit and will be addressed through Panels, Disrupter sessions, and Fireside chats.
Hosted using video conferencing technology, our Virtual Summit gives executives and service providers the opportunity to engage with like-minded executives and industry leaders without having to leave their office or home.
Anyone can log in from anywhere. All you need is WiFi.
The Assembly will feature members from...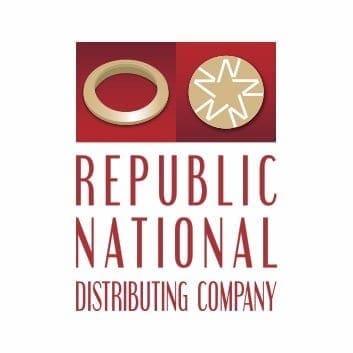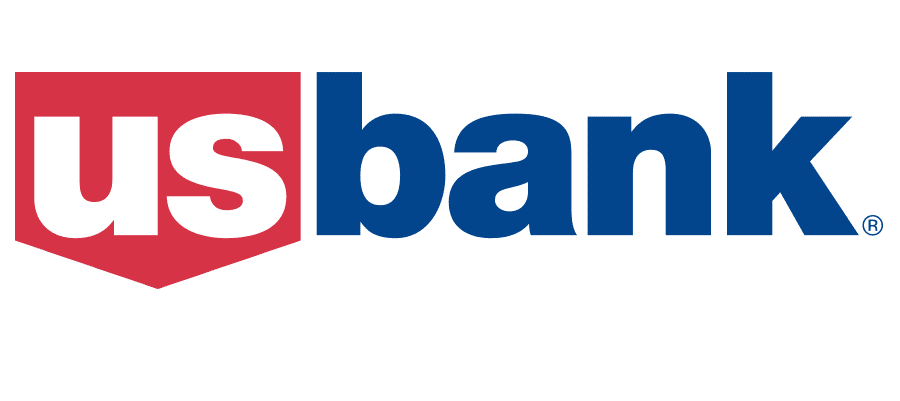 Agenda
---
12:00pm-12:05pm
Opening Remarks
Keynote Panel: "Top Pressing Priorities for Data Authorization and Data Governance in 2021"
Nick Halsey
CEO, Okera
read more »
Join Okera CEO Nick Halsey and a panel of industry experts to discuss the top concerns around data authorization and data governance in 2021
« show less
---
12:55pm-1:15pm
Keynote Presenter: "Work is a thing- Not a Place: measuring outcomes- not hours"
Sridhar Mullapudi
EVP, Product Management, Citrix
read more »
Work will never be the same again – Remote working is here to stay. Digital transformation and emerging technologies have brought people together across regions and times zones in ways that weren't even imaginable years ago. Recent global disruptions, shifting marketplaces, and other unexpected situations have magnified the need for flexibility in how we measure productivity and new ways of working, while ensuring that employees feel supported and championed in their day- to-day roles. Lessons learned from 2020's biggest remote working experiment in history have taught us that there is a change of mindset- trust, culture and technology play heavily. Organizations need to build a remote work strategy that supports employees working from anywhere, while ensuring that users are set up for success and enabled with the right technology to remain productive while maintaining the necessary level of security and reliability, wherever they may be.
Takeaway
How do you get ready for the future of work be flexible: remote work is here to stay, embrace flexibility in what is measured and how we work
Be prepared: technology like AI will come into your business, build awareness/educate and apply
Be human: one thing the lockdown showed is how important the human side is; having a connection with people, digital wellness
« show less
---
1:15pm-1:40pm
Fireside Chat: "Improving data quality as part of your cloud migration strategy"
Bristol Myers Squibb

Ravi Hulasi
Chief Cloud Evangelist, Tamr
Meghan Raman
Head of IT – Biometrics/Biostatistics & Data Science
read more »
A cloud migration offers the opportunity to improve your data as well as move it to a modern infrastructure. Cleaning, curating and enriching your data as part of your move to the cloud sets your organization up for analytic success and overcomes data management issues found on-premise, like duplicate and incomplete records and data silos.
To help organizations move and improve their data panelists Ravi Hulasi, Tamr's Chief Cloud Evangelist, and Meghan Raman, BMS's Head of IT – Biometrics/Biostatistics & Data Science, will share how large enterprises made data quality a key part of their transition to the cloud.
You'll learn:
how improving data quality aligns your cloud strategy with your business goals.
why a cloud migration is the ideal time to consider data quality.
about the pitfalls of a lift and shift approach to migrating.
how cloud-native data mastering delivers higher quality, enriched data as a key part of a cloud migration.
« show less
---
1:45pm-2:00pm
Disrupter Presenter: "What does the future of data on Kubernetes look like?"
Bryan Kirschner
Vice President, Strategy, DataStax
read more »
In recent years, enterprises and their developers have prioritized cloud-native, development, building microservices-architected applications. To prevent data sprawl, more and, more of those microservices are ending up inside of containers, with developers using
Kubernetes to orchestrate them. These trends have massive implications on data management. In the 2000s the industry solved scale-out networking, the 2010s simplified and standardized compute. The 2020's will be the decade of scale-out data, Kubernetes based.
Let's dive a little bit deeper and discuss:
Multi-cloud at scale
Serverless data – benefits of separation of compute and storage
Modern Data APIs for modern developers
« show less
---
2:05pm-2:30pm
Fireside Chat: "Accelerating Data Science: Unlock Model Velocity"
Ally Financial

AES

Josh Poduska
Chief Data Scientist, Domino Data Lab
Meenakshi Thanikachalam
Head of Data Strategy, Architecture, Analytics
Sean Otto
Director of Analytics
read more »
During this fireside chat, we'll discuss a new framework for measuring data science results: Model Velocity. Getting one model into production isn't going to impact the business. But delivering many models, and constantly measuring, managing and improving them in production — that's the key to data science at scale. Measuring model revisions per month, or MRPMs, can help CDOs develop a benchmark and continuously improve the performance of their data science teams over time.
Today's CDOs are investing heavily in Data Science, AI and Machine Learning — it's widely acknowledged that incorporating models throughout the business's DNA will drive the operational efficiencies and breakthrough innovations needed to thrive in today's world. But few CDOs have figured out how to truly measure and realize the impact of their data science investments.
Our panelists will discuss:
Where they're seeing bottlenecks or breakdowns occur in the data science lifecycle.
How they're thinking about building out an MLOps competency.
How they're measuring the performance of data science products today, and how they think about Model Velocity in their business.
What key investments they're making in 2021 surrounding data science, and why.
Attendee takeaways:
Attendees will leave with a new understanding of Model Velocity and tangible ideas for how to achieve it.
Attendees will learn how to identify gaps within their organizations that are preventing Model Velocity.
Attendees will learn MLOps best practices from other industry leaders.
« show less
---
2:35pm-2:55pm
Thought Leadership Presenter: "Optimize Data Science Productivity through an Industrialized Approach with HPE"
Matt Maccaux
Global Field CTO, HPE Ezmeral Software
read more »
Data is the new oil, or gold, depending on who you speak to and Data Science, Artificial Intelligence, and Machine Learning are all the rage right now. But what is behind the hype? How are enterprises approaching this domain and where are they struggling? It turns out that Data Science is a team sport and goes far beyond just building analytical models. Organizations must get their data operations in order and align them software development and data science. This is no easy feat! HPE GreenLake + HPE Ezmeral may not be the "silver bullet", but it comes pretty darn close. During this session, we'll talk about how best-of-breed organizations have built their data science capabilities as an industrialized function, taking best practices from just-in-time manufacturing and modern factory concepts. This presentation is suited for a broad audience from business executives to IT platform owners and data science practitioners.
Session take-aways:
Data Science is a team sport and only functions well when all participants are aligned
Even the best teams won't succeed without the right tools and infrastructure
Organization change and business process optimization are often the most difficult
« show less
---
3:00pm-3:40pm
CXO Panel: "Governing, Integrating and Implementing Model, Data, AI & ML Initiatives"
---
3:40pm-4:30pm
Closing Keynote Panel: "Aligning, Moving and Prioritizing Data Analytics Workloads to the Cloud for Performance Optimization"
Got questions? We've got answers!
Your time is valuable and we make sure to make the most of it! We take the time to figure out your challenges and customize your experience to meet your needs. Our agendas are tailored to your feedback and we pride ourselves in covering the most cutting-edge content delivered by renowned industry experts. Look forward to building enduring partnerships and together we'll go straight to the top.
Where is the event taking place?
The event is by invitation-only. The location will be released to all attendees once your registration has been confirmed. 
What is the dress code?
We recommend business attire. Most attendees wear suits or comparable attire. Ties are optional.
Can I bring a colleague with me?
Yes! We always urge our members to refer their colleagues! We love adding new members to the community, especially if they come highly recommended by a current member. Either have them reach out to your Apex POC or have them fill out the Member Registration Form.
What if I have dietary restrictions?
No problem! Please let your Apex POC know as soon as possible in order for us to work with the venue on providing alternate options for you at the event.
What if I want to speak at an assembly?
Apex is always looking for speakers that can contribute their valuable insight. If you would like to speak, please contact your Apex POC or fill out the Speaker Registration Form on the Assemblies page. Please keep in mind that we receive many inquiries for speaking and sessions are available on a first come first served basis. But no need to worry, we have plenty of opportunities available at future assemblies.
I plan on being in attendance, but what if something comes up and I have to cancel?
We understand that something may come up on your calendar! Before canceling with us, please know that we will have a separate room for attendees to step out for work-related activities (meetings, emails, conference calls, etc.). If you must cancel, we just ask that you let us know at least 48 hours in advance so that we can open up the waitlist for another member.