"We live in a society exquisitely dependent on science
and technology, in which hardly anyone knows anything
about science and technology." – Carl Sagan
Cherwell (@cherwell.it) empowers organizations to transform their business through the rapid adoption and easy management of digital services. Cherwell's adaptable platform has enabled thousands of organizations to modernize their business operations with customizable service management, automation, and reporting across the enterprise. For more information, visit: https://www.cherwell.com.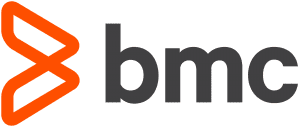 BMC has unmatched experience in IT management, supporting 84% of the Forbes Global 100, and earning recognition as an ITSM Gartner Magic Quadrant Leader for six years running. Our solutions offer speed, agility, and efficiency to tackle business challenges in the areas of service management, automation, operations, and the mainframe.
BitSight transforms how organizations manage cyber risk. The BitSight Security Ratings Platform applies sophisticated algorithms, producing daily security ratings that range from 250 to 900, to help organizations manage their own security performance; mitigate third party risk; underwrite cyber insurance policies; conduct financial diligence; and assess aggregate risk. With over 2,100 global customers and the largest ecosystem of users and information, BitSight is the Standard in Security Ratings. For more information, please visit www.bitsight.com, read our blog or follow @BitSight on Twitter.
Established in 2015, Pcysys delivers PenTera, the automated network penetration testing platform that assesses and helps reduce corporate cybersecurity risks. Hundreds of security professionals and service providers around the world use PenTera to perform continuous, machine-based penetration tests that improve their immunity against cyber-attacks across their organizational networks. In 2020 the company completed its B round funding of $25M with Insight Partners and existing investors, the Blackstone Group and AWZ Ventures bringing the total investment to $40M. With 150 enterprise global customers across all industries, Pcysys is the fastest-growing cybersecurity startup in Israel.
Darktrace is the world's leading cyber AI company and the creator of Autonomous Response technology. Its self-learning AI is modeled on the human immune system and used by over 3,500 organizations to protect against threats to the cloud, email, IoT, networks and industrial systems.
The company has over 1,200 employees and headquarters in San Francisco and Cambridge, UK. Every 3 seconds, Darktrace AI fights back against a cyber-threat, preventing it from causing damage.
Info-Tech Research Group is the world's fastest growing information technology research and advisory company, proudly serving over 30,000 IT professionals. We produce unbiased and highly relevant research to help CIOs and IT leaders make strategic, timely, and well-informed decisions. We partner closely with IT teams to provide everything they need, from actionable tools to analyst guidance, ensuring they deliver measurable results for their organizations.
Got questions? We've got answers!
Your time is valuable and we make sure to make the most of it! We take the time to figure out your challenges and customize your experience to meet your needs. Our agendas are tailored to your feedback and we pride ourselves in covering the most cutting-edge content delivered by renowned industry experts. Look forward to building enduring partnerships and together we'll go straight to the top.
Where is the event taking place?
The event is by invitation-only. The location will be released to all attendees once your registration has been confirmed. 
What is the dress code?
We recommend business attire. Most attendees wear suits or comparable attire. Ties are optional.
Can I bring a colleague with me?
Yes! We always urge our members to refer their colleagues! We love adding new members to the community, especially if they come highly recommended by a current member. Either have them reach out to your Apex POC or have them fill out the Member Registration Form.
What if I have dietary restrictions?
No problem! Please let your Apex POC know as soon as possible in order for us to work with the venue on providing alternate options for you at the event.
What if I want to speak at an assembly?
Apex is always looking for speakers that can contribute their valuable insight. If you would like to speak, please contact your Apex POC or fill out the Speaker Registration Form on the Assemblies page. Please keep in mind that we receive many inquiries for speaking and sessions are available on a first come first served basis. But no need to worry, we have plenty of opportunities available at future assemblies.
I plan on being in attendance, but what if something comes up and I have to cancel?
We understand that something may come up on your calendar! Before canceling with us, please know that we will have a separate room for attendees to step out for work-related activities (meetings, emails, conference calls, etc.). If you must cancel, we just ask that you let us know at least 48 hours in advance so that we can open up the waitlist for another member.