"We live in a society exquisitely dependent on science
and technology, in which hardly anyone knows anything
about science and technology." – Carl Sagan
Today's enterprises depend on the cloud, data, and software in order to make decisive decisions. That's why the most respected brands and largest organizations in the world rely on Thales to help them protect and secure access to their most sensitive information and software, wherever it is created, shared, or stored – from the cloud and data centers to devices and across networks. Our solutions enable organizations to move to the cloud securely, achieve compliance with confidence, and create more value from their software in devices and services used by millions of consumers every day.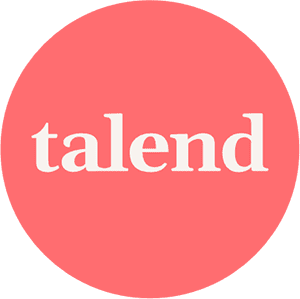 Talend, a leader in data integration and data integrity, enables every company to find clarity amidst the chaos. Talend Data Fabric brings together in a single platform all the necessary capabilities that ensure enterprise data is complete, clean, compliant, and readily available to everyone who needs it throughout the organization. Over 4,250 organizations across the globe rely on Talend to deliver exceptional customer experiences, make smarter decisions in the moment, drive innovation, and improve operations. Talend has been recognized as a leader in its field by leading analyst firms and industry publications.
At RedSeal, our vision is to become the essential analytics and decision-making platform for building digitally resilient organizations people can trust. We do this by becoming the measure by which every organization can quantify its digital resilience. As thought leaders on resilience, we envision every organization starting the security discussion with the question "What's our Digital Resilience Score?" Founded in 2004, RedSeal is headquartered in Sunnyvale, California.
Sonatype is the leader in software supply chain automation technology with more than 350 employees, over 1,000 enterprise customers, and is trusted by over 10 million software developers. Sonatype's Nexus platform enables DevOps teams and developers to automatically integrate security at every stage of the modern development pipeline by combining in-depth component intelligence with real-time remediation guidance.
Got questions? We've got answers!
Your time is valuable and we make sure to make the most of it! We take the time to figure out your challenges and customize your experience to meet your needs. Our agendas are tailored to your feedback and we pride ourselves in covering the most cutting-edge content delivered by renowned industry experts. Look forward to building enduring partnerships and together we'll go straight to the top.
Where is the event taking place?
The event is by invitation-only. The location will be released to all attendees once your registration has been confirmed. 
What is the dress code?
We recommend business attire. Most attendees wear suits or comparable attire. Ties are optional.
Can I bring a colleague with me?
Yes! We always urge our members to refer their colleagues! We love adding new members to the community, especially if they come highly recommended by a current member. Either have them reach out to your Apex POC or have them fill out the Member Registration Form.
What if I have dietary restrictions?
No problem! Please let your Apex POC know as soon as possible in order for us to work with the venue on providing alternate options for you at the event.
What if I want to speak at an assembly?
Apex is always looking for speakers that can contribute their valuable insight. If you would like to speak, please contact your Apex POC or fill out the Speaker Registration Form on the Assemblies page. Please keep in mind that we receive many inquiries for speaking and sessions are available on a first come first served basis. But no need to worry, we have plenty of opportunities available at future assemblies.
I plan on being in attendance, but what if something comes up and I have to cancel?
We understand that something may come up on your calendar! Before canceling with us, please know that we will have a separate room for attendees to step out for work-related activities (meetings, emails, conference calls, etc.). If you must cancel, we just ask that you let us know at least 48 hours in advance so that we can open up the waitlist for another member.