CIO East Virtual Panel
June 8, 2022
Accelerating Growth Through Data-Driven Insights
Eric Ranta
Director, Cloud Value & Transformation Advisors Americas
Google Cloud
Vijay Venkatesan
Chief Analytics Officer
Horizon BCBS NJ
Gregory Wehn
Director of IT Audit
Blue Cross Blue Shield MA
Krishna Halgan
Vice President, Data Management
JPMorgan Chase
Speaker: 
Eric Ranta, Director, Cloud Value & Transformation Advisors Americas, Google Cloud
Read Bio »
Eric joined Google in August 2019 and he leads the Cloud Value & Transformation Advisors for North America. Through a holistic methodology, the CVTA team enables customers to realize differentiated business value and competitive advantage by leveraging technology as an enabler to business transformation.
Prior to Google, he held a wide range of value engineering, services, customer success, and alliances executive roles at Limeade, Workday, and SAP. Earlier in his career, Eric worked in the software and strategy consulting industries, including various management roles at Siebel Systems and consulting roles at Ernst & Young and Accenture.
Eric holds an MBA from the Kellogg School of Management at Northwestern University and completed his undergraduate studies at the University of Colorado at Boulder. When not working, he enjoys spending time with his family, skiing, working out, and coaching Little League baseball teams. He is based in Sunnyvale, CA.

« show less
Invited Members Include...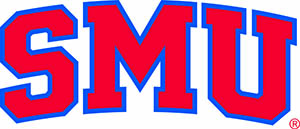 Agenda
---
12:30pm-12:40pm (ET)
Opening Remarks & Executive Introductions
---
12:40pm-1:00pm (ET)
Host Introduction
---
1:00pm-1:30pm (ET)
Panel Hosted by Sponsor
---
1:30pm-2:00pm (ET)
Executive Discussion
Hosted by:
Got questions? We've got answers!
Your time is valuable and we make sure to make the most of it! We take the time to figure out your challenges and customize your experience to meet your needs. Our agendas are tailored to your feedback and we pride ourselves in covering the most cutting-edge content delivered by renowned industry experts. Look forward to building enduring partnerships and together we'll go straight to the top.
Where is the event taking place?
The event is by invitation-only. The location will be released to all attendees once your registration has been confirmed. 
What is the dress code?
We recommend business attire. Most attendees wear suits or comparable attire. Ties are optional.
Can I bring a colleague with me?
Yes! We always urge our members to refer their colleagues! We love adding new members to the community, especially if they come highly recommended by a current member. Either have them reach out to your Apex POC or have them fill out the Member Registration Form.
What if I have dietary restrictions?
No problem! Please let your Apex POC know as soon as possible in order for us to work with the venue on providing alternate options for you at the event.
What if I want to speak at an assembly?
Apex is always looking for speakers that can contribute their valuable insight. If you would like to speak, please contact your Apex POC or fill out the Speaker Registration Form on the Assemblies page. Please keep in mind that we receive many inquiries for speaking and sessions are available on a first come first served basis. But no need to worry, we have plenty of opportunities available at future assemblies.
I plan on being in attendance, but what if something comes up and I have to cancel?
We understand that something may come up on your calendar! Before canceling with us, please know that we will have a separate room for attendees to step out for work-related activities (meetings, emails, conference calls, etc.). If you must cancel, we just ask that you let us know at least 48 hours in advance so that we can open up the waitlist for another member.