CIO/ CISO National Virtual Panel
January 20, 2022
Reinventing Cyber Risk Quantification
Cyber risk is an inevitable part of doing business in today's world. But when security leaders engage in conversations about cyber risk, they find themselves at a disadvantage. For many non-technical people, cyber risk is seen as complex and too often discussed in technical terms or through the lens of remediation plans for security incidents.
Cyber risk quantification enables organizations to translate cyber risk into financial terms so CISOs, CROs, and board members can make better risk management decisions. But traditional approaches to cyber risk quantification often lead to long, complex projects. As the demand for CRQ increases, organizations need access to automated methods that streamline and simplify the inefficiencies in traditional approaches. Reinventing cyber risk quantification enables organizations to adopt the appropriate level of CRQ based on their organization's needs and maturity.
Join us for this executive roundtable discussion to explore cyber risk quantification in more detail.
In this session, we discuss:
How to choose the right CRQ approach for your organization
CRQ best practices and tips to get started today
Streamlining the process of quantifying cyber risk in financial terms
Operationalizing cyber risk quantification across your cybersecurity program
Communicating cyber risk in financial terms to your Board of Directors and other non-technical stakeholders
Building a business case for funding of cyber risk quantification
Key takeaways include:
Ideas to assist the development of a sound business case for the funding of cyber risk quantification
Tips and tricks about how to operationalize cyber risk quantification
Communication strategies to facilitate a universal understanding of cyber risk
Learn More...
BitSight transforms how organizations manage cyber risk. The BitSight Security Ratings Platform applies sophisticated algorithms, producing daily security ratings that range from 250 to 900, to help organizations manage their own security performance; mitigate third party risk; underwrite cyber insurance policies; conduct financial diligence; and assess aggregate risk. With over 2,100 global customers and the largest ecosystem of users and information, BitSight is the Standard in Security.
Speakers Include...
Vince Dasta
Head of Risk Delivery
BitSight
Michael Woodson
Director Information Security & Privacy
Sonesta Hotels
Anthony Foust
Global CISO
Belron International
Robert Sheesley
CIO
Wrench Group
Upendra Mardikar
Chief Security Officer
Snap Finance
Speaker: Vince Dasta, Head of Risk Delivery, BitSight
Invited Members Include...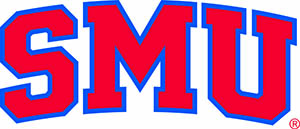 Agenda
---
3:00pm-3:10pm (EST)
Opening Remarks & Executive Introductions
---
3:10pm-3:20pm (EST)
Host Introduction
---
3:20pm-4:00pm (EST)
CIO/CISO Panel Hosted by Sponsor
---
4:00pm-4:30pm (EST)
Executive Discussion
Hosted by:
Got questions? We've got answers!
Your time is valuable and we make sure to make the most of it! We take the time to figure out your challenges and customize your experience to meet your needs. Our agendas are tailored to your feedback and we pride ourselves in covering the most cutting-edge content delivered by renowned industry experts. Look forward to building enduring partnerships and together we'll go straight to the top.
Where is the event taking place?
The event is by invitation-only. The location will be released to all attendees once your registration has been confirmed. 
What is the dress code?
We recommend business attire. Most attendees wear suits or comparable attire. Ties are optional.
Can I bring a colleague with me?
Yes! We always urge our members to refer their colleagues! We love adding new members to the community, especially if they come highly recommended by a current member. Either have them reach out to your Apex POC or have them fill out the Member Registration Form.
What if I have dietary restrictions?
No problem! Please let your Apex POC know as soon as possible in order for us to work with the venue on providing alternate options for you at the event.
What if I want to speak at an assembly?
Apex is always looking for speakers that can contribute their valuable insight. If you would like to speak, please contact your Apex POC or fill out the Speaker Registration Form on the Assemblies page. Please keep in mind that we receive many inquiries for speaking and sessions are available on a first come first served basis. But no need to worry, we have plenty of opportunities available at future assemblies.
I plan on being in attendance, but what if something comes up and I have to cancel?
We understand that something may come up on your calendar! Before canceling with us, please know that we will have a separate room for attendees to step out for work-related activities (meetings, emails, conference calls, etc.). If you must cancel, we just ask that you let us know at least 48 hours in advance so that we can open up the waitlist for another member.