Northwest / Southwest Virtual Panel
July 29, 2021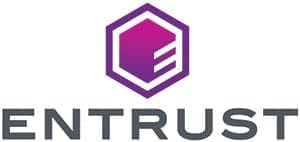 The KEY is KEY – The importance of protecting your cryptographic keys
Entrust keeps the world moving safely by enabling trusted identities, payments and data protection around the globe. Today more than ever, people demand seamless, secure experiences, whether they're crossing borders, making a purchase, or accessing corporate networks. With our unmatched breadth of digital security and credential issuance solutions, it's no wonder the world's most entrusted organizations trust us.
To learn more, please see the links below:
Brad Beutlich
VP, Western & LATAM Sales
Entrust
Paolo Vallotti
CISO
Tate & Lyle
Manan Kakkar
Cybersecurity Executive Director
Providence
Sreeveni Kancharla
VP Information Systems & Technology
UserTesting
Speaker:  Brad Beutlich, VP, Western & LATAM Sales
Read Bio »
Brad is an information security professional who has worked with numerous US-based companies over the past 20 years, providing security solutions ranging from end-point, to data security. The last 13 years he has worked for Entrust providing security solutions that protect customer data, financial transactions and IoT device manufacturing. Brad holds a BS in Electrical Engineering Technology from Bradley University, and is an award-winning writer and speaker on numerous security topics. His passion as a historian is on brass-era (pre 1913) automobiles, of which he owns a 120-year-old car that runs on steam. As an avid skier, he hits the slopes on the weekends when possible. Brad resides with his wife and three children in Southern California.
« show less
Invited Members Include...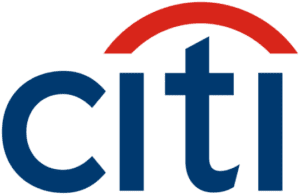 Agenda
---
3:00pm-3:10pm (PST)
Opening Remarks & Executive Introductions
---
3:10pm-3:20pm (PST)
Host Introduction
---
3:20pm-4:00pm (PST)
CIO/CISO Panel Hosted by Sponsor
---
4:00pm-4:30pm (PST)
Executive Discussion
Hosted by: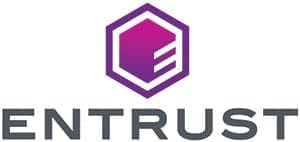 Got questions? We've got answers!
Your time is valuable and we make sure to make the most of it! We take the time to figure out your challenges and customize your experience to meet your needs. Our agendas are tailored to your feedback and we pride ourselves in covering the most cutting-edge content delivered by renowned industry experts. Look forward to building enduring partnerships and together we'll go straight to the top.
Where is the event taking place?
The event is by invitation-only. The location will be released to all attendees once your registration has been confirmed. 
What is the dress code?
We recommend business attire. Most attendees wear suits or comparable attire. Ties are optional.
Can I bring a colleague with me?
Yes! We always urge our members to refer their colleagues! We love adding new members to the community, especially if they come highly recommended by a current member. Either have them reach out to your Apex POC or have them fill out the Member Registration Form.
What if I have dietary restrictions?
No problem! Please let your Apex POC know as soon as possible in order for us to work with the venue on providing alternate options for you at the event.
What if I want to speak at an assembly?
Apex is always looking for speakers that can contribute their valuable insight. If you would like to speak, please contact your Apex POC or fill out the Speaker Registration Form on the Assemblies page. Please keep in mind that we receive many inquiries for speaking and sessions are available on a first come first served basis. But no need to worry, we have plenty of opportunities available at future assemblies.
I plan on being in attendance, but what if something comes up and I have to cancel?
We understand that something may come up on your calendar! Before canceling with us, please know that we will have a separate room for attendees to step out for work-related activities (meetings, emails, conference calls, etc.). If you must cancel, we just ask that you let us know at least 48 hours in advance so that we can open up the waitlist for another member.