National Cloud Transformation Summit
September 23, 2021
National Cloud Transformation Summit
Anyone can log in from anywhere. All you need is WiFi.
The Assembly will feature members from...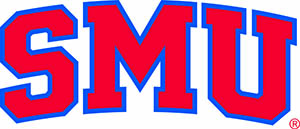 Agenda
---
12:00pm-12:05pm
Opening Remarks
---
12:05pm-12:50pm
Keynote Panel: "CIOS: Keys to Unlocking Service Assurance and Optimization for a Successful Cloud Transformation Journey"
SCL Health

GONG.IO

Joseph George
Vice President – Product Management
Steven Michaels
VP and Chief Technology Officer
Jack Leidecker
CISO
read more »
Cloud environments have the potential to deliver greater efficiency, performance, availability and agility and most enterprises are at some stage of a cloud transformation journey. Adopting a multi-cloud strategy helps avoid vendor lock-in but there are often trade-offs to be made and inhibitors are standing in the way. Often lack of visibility to applications and dependencies, insufficient migration planning, purchasing too much capacity, incurring excess costs, sub-optimal performance and availability, and lack of integrations with IT service management can stand in the way or serve as a roadblock to transformation. While some IT leaders state they have failed to realize notable benefits from cloud computing, others are far more successful in that journey. What are the keys to successful cloud transformation and in not only ensuring a higher level of service assurance but also optimizing resources and costs? There are many factors that need to be considered for successful multi-cloud deployments.
In this panel session, these leaders will discuss their cloud transformation experiences and plans and cover critical success factors including application discovery and dependency mapping, migration planning, capacity optimization, controlling cloud costs, automating cloud security, increasing performance and availability for service assurance, and intelligent IT service management – to name a few.
Cloud Transformation needs to consider multiple factors from planning to migration to optimization to post-transformation management
Successful cloud transformation is more than just "lift and shift" and involves optimization
There is a trade-off between optimizing and being locked into a cloud platform vs. having the flexibility to operate across multiple platforms
Most customers will be in a hybrid state for the foreseeable future and your technology choices need to reflect that
You're responsible for service assurance and optimization and that can be key to successful cloud transformation
« show less
---
12:55pm-1:10pm
Disrupter Presenter: "Accelerating Cloud Adoption while Reducing Complexity and Cost"
David Esposito
Director of Solutions Architecture
---
1:15pm-1:35pm
Fireside Chat: "Defying (Data) Gravity | How to Address the Challenges of Hybrid IT Infrastructure"
Scott Wallace
Sr. Director, Solutions Architecture
read more »
Almost half (49%) of the world's stored data could reside in public cloud environments by 2025.1 Within every industry, IT tech leaders and C-level executives are positioned to influence their organization's digital transformation, which needs to leverage exponential data growth and solve data gravity's impact on hybrid IT infrastructure.
Already by next year, in 2022, more than 50% of enterprise data will be created outside the data center or cloud.1 This rapidly increasing intensity of data gravity, across all industries, underpins the necessary shift to a data-centric hybrid IT architecture and capabilities. As applications and services move closer to the data, centralized backhaul architectures incur higher costs, complexities and risks. A plan to "pivot and adapt" to a pervasive data-centric hybrid IT architecture that optimizes data exchange, especially as more data gets stored in the cloud, through a connected data community approach has become mission critical.
Enabling connected data communities allows for integration between core, cloud and edge at centers of data exchange, implementing a secure, data-centric hybrid IT architecture at global points of presence deployed in multi-tenant datacenters. The result is faster data access and aggregation, secure data near the customer and effectively embedded edge, cloud and core solutions.
In this session, you'll learn:
I About the rapid growth of data globally and the implications of data gravity intensity
Why it's important to re-think hybrid IT architecture with a focus on optimizing data exchange
How to move the needle on digital transformation and the benefits of a connected data community approach
Strategies designed to yield greater competitive advantages and new growth opportunities
Key Takeaways
Learn strategies to overcome the implications of accelerated data growth and data gravity intensity on cloud migration
Learn how a connected data community approach helps remove legacy barriers across the interconnection industry and tackles data gravity head on
See why data gravity forces a shift to a data-centric architecture, where data is at the center of the architecture and integration is the challenge
« show less
---
1:40pm-1:55pm
Disrupter Presenter: "Always Available: How Observability Drives Better Team Efficiency In Multi-Cloud Environments"
Michael Fisher
Director of Product Management
---
2:00pm-2:20pm
Fireside Chat: "Cloud & IT Cost Efficiency: A Practitioner's Guide"
Michael Letschin
Senior Director Solutions Marketing
---
2:25pm-2:40pm
Disrupter Presenter: "How Much Cloud Flexibility Is Too Much: Choosing Between Cloud Portability and Vendor Lock-in"
Jesse Stockall
Chief Architect
read more »
There's a common cloud computing conundrum most IT and business leaders ask themselves; How much cloud flexibility and choice is enough, and how much is too much? The importance of this issue has been heightened in the last several years with the acceleration of workload migrations to cloud and application modernization. While the answer to this critical business and IT operations question is a bit complicated, in this session, Snow Software will talk about how you can successfully answer it by taking an informed, strategic and balanced approach.
« show less
---
2:45pm-3:10pm
Executive Vision Presenter: "The Evolution of Cloud Data Warehouses and Discovering Which One Is Right for You"
Clive Bearman
Director Product Marketing, Data Warehouse Automation
read more »
How have Cloud Data Warehouses evolved, and how can they help your business? During this session, Qlik's Director of Product Marketing Clive Bearman will explore Data Warehouse Automation options and help your organization to evaluate which one is the best for you.
Takeaways: There are many great cloud data warehouse options, but determining which is the best for your business is paramount. All Cloud Data Warehouses are highly scalable and performant, and all are on-demand. Remember though, warehouse automation is the key productivity enabler.
« show less
---
3:15pm-4:00m
Closing CXO Panel: "Less operations. More innovations. Bringing data to application modernization."
The Hanover Insurance Group

Rakuten

Truist

Alvin Richards
Field CTO
Allen Thompson
VP Data & Analytics
Sandipan Chakraborty
Director Engineering Global Data Platform
Srinivasan Ramanujam
Head of Data & Strategy Platforms
read more »
How are you reducing the cost and energy spent on data management and focusing on the innovations of that data to move your business forward?
The ability to act on data-based insights in real-time has never been more critical than it is now. Faced with demands for modernization, cost optimization and digital business transformation, IT leaders are looking at how data and analytics programs can support expanding their digital business and increase their data and analytics maturity.
« show less
Got questions? We've got answers!
Your time is valuable and we make sure to make the most of it! We take the time to figure out your challenges and customize your experience to meet your needs. Our agendas are tailored to your feedback and we pride ourselves in covering the most cutting-edge content delivered by renowned industry experts. Look forward to building enduring partnerships and together we'll go straight to the top.
Where is the event taking place?
The event is by invitation-only. The location will be released to all attendees once your registration has been confirmed. 
What is the dress code?
We recommend business attire. Most attendees wear suits or comparable attire. Ties are optional.
Can I bring a colleague with me?
Yes! We always urge our members to refer their colleagues! We love adding new members to the community, especially if they come highly recommended by a current member. Either have them reach out to your Apex POC or have them fill out the Member Registration Form.
What if I have dietary restrictions?
No problem! Please let your Apex POC know as soon as possible in order for us to work with the venue on providing alternate options for you at the event.
What if I want to speak at an assembly?
Apex is always looking for speakers that can contribute their valuable insight. If you would like to speak, please contact your Apex POC or fill out the Speaker Registration Form on the Assemblies page. Please keep in mind that we receive many inquiries for speaking and sessions are available on a first come first served basis. But no need to worry, we have plenty of opportunities available at future assemblies.
I plan on being in attendance, but what if something comes up and I have to cancel?
We understand that something may come up on your calendar! Before canceling with us, please know that we will have a separate room for attendees to step out for work-related activities (meetings, emails, conference calls, etc.). If you must cancel, we just ask that you let us know at least 48 hours in advance so that we can open up the waitlist for another member.