CIO/CISO Central Virtual Panel
December 2, 2021
Going Fast and Staying Secure During the Machine Identity Explosion
Historically SSL certificates were used with web servers, application servers and load balancers. Certificate lifecycle management was satisfactory within this environment. But the world has changed. The migration from bare metal servers to hypervisors and VMs, and subsequently containers and microservices has increased the number of machine identities and decreased the lifetime of these systems that require them. Guess what? All these entities consume TLS certificates. These systems require automation for fast deployment but they must also remain secure. Just as password management evolved into IAM, certificate lifecycle management has evolved into Machine Identity Management. The need to enable our developers to go fast yet still stay secure has never been greater.
Learn More...
Tim Connolly
Sr Solutions Architect, Venafi
Amit Bhardwaj
CISO Lumentum
Fred Clayton
Executive Director Information and Cybersecurity
GI Alliance
Roy Cherian
VP of Information Technology/CIO
Major Brands
Sam Satyanathan
Director Information Security
Freddie Mac
Speaker:  Tim Connolly, Sr Solutions Architect, Venafi
Read Bio »
Tim Connolly has been working with Fortune 500 customers to help them with their security needs for 30 years. Tim helps Venafi's customers understand the Machine Identity risks they may have and the steps they need to take to protect these critical machine identities. Before he joined Venafi, Mr. Connolly was Sr Systems Engineer working on Data at Rest encryption products and services at Thales, and prior to that, a Principal Systems Engineer at Ixia (now Keysight Technologies), working with Network Equipment Manufacturers and Service Providers to test the security effectiveness and performance of security infrastructure solutions.
« show less
Invited Members Include...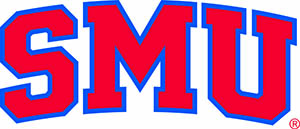 Agenda
---
3:00pm-3:10pm (EST)
Opening Remarks & Executive Introductions
---
3:10pm-3:20pm (EST)
Host Introduction
---
3:20pm-4:00pm (EST)
CIO/CISO Panel Hosted by Sponsor
---
4:00pm-4:30pm (EST)
Executive Discussion
Hosted by:
Got questions? We've got answers!
Your time is valuable and we make sure to make the most of it! We take the time to figure out your challenges and customize your experience to meet your needs. Our agendas are tailored to your feedback and we pride ourselves in covering the most cutting-edge content delivered by renowned industry experts. Look forward to building enduring partnerships and together we'll go straight to the top.
Where is the event taking place?
The event is by invitation-only. The location will be released to all attendees once your registration has been confirmed. 
What is the dress code?
We recommend business attire. Most attendees wear suits or comparable attire. Ties are optional.
Can I bring a colleague with me?
Yes! We always urge our members to refer their colleagues! We love adding new members to the community, especially if they come highly recommended by a current member. Either have them reach out to your Apex POC or have them fill out the Member Registration Form.
What if I have dietary restrictions?
No problem! Please let your Apex POC know as soon as possible in order for us to work with the venue on providing alternate options for you at the event.
What if I want to speak at an assembly?
Apex is always looking for speakers that can contribute their valuable insight. If you would like to speak, please contact your Apex POC or fill out the Speaker Registration Form on the Assemblies page. Please keep in mind that we receive many inquiries for speaking and sessions are available on a first come first served basis. But no need to worry, we have plenty of opportunities available at future assemblies.
I plan on being in attendance, but what if something comes up and I have to cancel?
We understand that something may come up on your calendar! Before canceling with us, please know that we will have a separate room for attendees to step out for work-related activities (meetings, emails, conference calls, etc.). If you must cancel, we just ask that you let us know at least 48 hours in advance so that we can open up the waitlist for another member.