CIO/ CDO Virtual Panel
October 5, 2021
Requirements for the Modern Data Stack in a Microservices Oriented World
In order to build next decade's competitive advantage, enterprises need to go beyond the early stages of digital transformation and embrace modern use cases characterized by the exponential growth of data and the utilization of real-time analytics to inform business decisions.
This entails not only building new applications or refactoring existing ones as microservices, but also moving certain workloads off relational monoliths to the modern data stack. Relational databases are poorly equipped to handle the demands of modern workloads involving either rich customer interactive applications or streaming industrial data.
Unlike relational monoliths, the modern data stack supports microservices oriented development patterns that free business logic from the data layer and place it in the application layer where it rightly belongs. It supports modern APIs that free developers from having to learn database languages before they can become productive. And just like microservices, the modern data stack is distributed and runs on Kubernetes.
Join DataStax as we discuss the requirements of the modern data stack in the world of microservices.
Learn More...
DataStax gives Mint the power to change information in their supporting systems into actionable insights with historical views into account statuses, which was previously impossible with relational technologies.
DataStax is the company behind the massively scalable, highly available, cloud-native NoSQL data platform built on Apache Cassandra™. DataStax gives users and enterprises the freedom to run data in any cloud at global scale with zero downtime and zero lock-in. More than 450 of the world's leading enterprises including Capital One, Cisco, Comcast, Delta Airlines, Macy's, McDonald's, Safeway, Sony, and Walmart use DataStax to build transformational data architectures for real-world outcomes. For more, visit DataStax.com and @DataStax.
Speakers Include...
Sharad Gupta
Director, Data Architecture
DataStax
Wens Gerdyman
Director of Product Marketing
DataStax
Praveen Moturu
VP, Chief Enterprise Architect
Mars
Joy Joseph
Chief Data & Analytics Officer
Initiative
Matt Carbonara
Managing Director
Citi Ventures
Speaker:  Sharad Gupta, Director, Data Architecture
Read Bio »
Sharad Gupta leads Data Architecture Practice at DataStax. He is an innovator at heart who loves to engage with customers and advocate for modern architectural practices coupled with a joyous developer experience giving them the ability to go fast, forever. Been working in tech for 20+ years spanning Embedded Systems, Streaming, Fast Data, Data Analytics, and Enterprise Architecture.
« show less
Invited Members Include...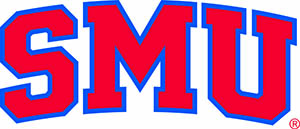 Agenda
---
3:00pm-3:10pm (EST)
Opening Remarks & Executive Introductions
---
3:10pm-3:20pm (EST)
Host Introduction
---
3:20pm-4:00pm (EST)
CIO/CISO Panel Hosted by Sponsor
---
4:00pm-4:30pm (EST)
Executive Discussion
Hosted by:
Got questions? We've got answers!
Your time is valuable and we make sure to make the most of it! We take the time to figure out your challenges and customize your experience to meet your needs. Our agendas are tailored to your feedback and we pride ourselves in covering the most cutting-edge content delivered by renowned industry experts. Look forward to building enduring partnerships and together we'll go straight to the top.
Where is the event taking place?
The event is by invitation-only. The location will be released to all attendees once your registration has been confirmed. 
What is the dress code?
We recommend business attire. Most attendees wear suits or comparable attire. Ties are optional.
Can I bring a colleague with me?
Yes! We always urge our members to refer their colleagues! We love adding new members to the community, especially if they come highly recommended by a current member. Either have them reach out to your Apex POC or have them fill out the Member Registration Form.
What if I have dietary restrictions?
No problem! Please let your Apex POC know as soon as possible in order for us to work with the venue on providing alternate options for you at the event.
What if I want to speak at an assembly?
Apex is always looking for speakers that can contribute their valuable insight. If you would like to speak, please contact your Apex POC or fill out the Speaker Registration Form on the Assemblies page. Please keep in mind that we receive many inquiries for speaking and sessions are available on a first come first served basis. But no need to worry, we have plenty of opportunities available at future assemblies.
I plan on being in attendance, but what if something comes up and I have to cancel?
We understand that something may come up on your calendar! Before canceling with us, please know that we will have a separate room for attendees to step out for work-related activities (meetings, emails, conference calls, etc.). If you must cancel, we just ask that you let us know at least 48 hours in advance so that we can open up the waitlist for another member.