CIO East Virtual Summit
August 12, 2020
Anyone can log in from anywhere. All you need is WiFi.
The Assembly will feature members from...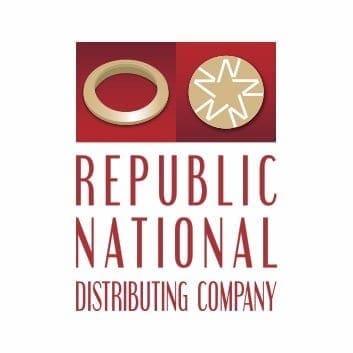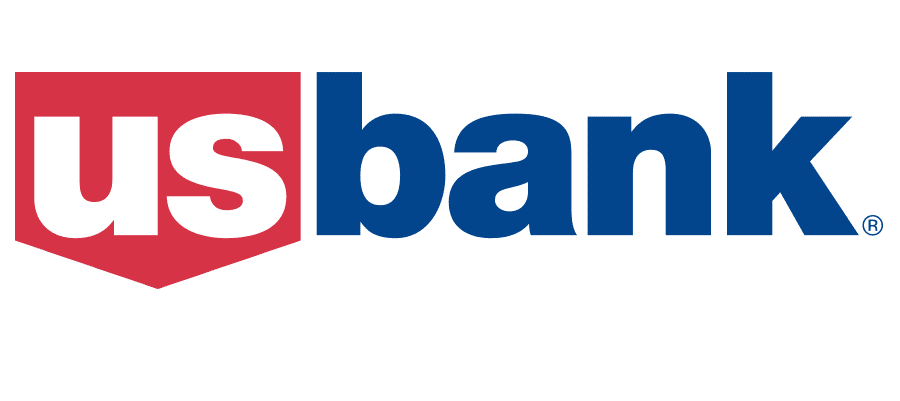 Event Registration Request
Agenda
---
12:00pm-12:05pm
Opening Remarks
Keynote Panel: "Technology Trends and Challenges for CIO's/CTO's in 2020"
Moderated by:
Steven Ferguson
CIO
Coca-Cola Company

Federal Reserve Bank of Atlanta

Teoman Buyan
CIO, Global Technology Services
Patrick Thompson
CIO
Prashant Nema
EVP & Global CIO
Gregory Johnston
CTO
---
12:55pm-1:15pm
Keynote Presenter: "How Technology Propels the Future of Work"
Meerah Rajavel
SVP, Chief Information Officer (CIO)
read more »
The current global pandemic has shifted the paradigm and forced business leaders to rethink the future of work. Now more than ever, location is irrelevant, and evidence shows motivated workers can be as—or even more—productive and engaged if IT leaders provide the right technology capabilities along with establishing the right culture with HR and other leaders.
When work gets better, life gets better.
A recent study conducted by Censuswide on behalf of Citrix (Emerging from Digital Shock: Citrix Survey Shows IT Leaders Preparing for New Work Order) shows remote work can actually lead to higher employee engagement when technology lays the foundation for a great culture. At Citrix, this means IT partnering closely with HR to create an environment that allows for an accelerated shift to remote work while ensuring employees are physically and emotionally well while staying connected to the world around them.
To properly shift the paradigm and make remote work part of your culture you need four essential ingredients, or the Four C's of a Great Employee Experience: Connectivity, Content, Collaboration and Culture. Without these elements working in harmony, remote work and employee experience suffer. And like anything else, employee experience and security are two sides of the same coin. A 'zero trust' framework or similar is key to a successful remote operation, but how do you marry this concept with a great employee experience?
Citrix has built just the right mix of flexibility and security to foster remote working. In my keynote, I'll share how we did it so you can build an IT organization that is propelling the future of work. Because when work gets better, life gets better.
« show less
---
1:20pm-1:35pm
Disrupter Presenter: " The Importance of DDI for Enabling Strategic Initiatives"
Kirk Appelman
VP & GM, North America
read more »
DDI (DNS-DHCP-IPAM) is a cornerstone networking technology and plays a mission-critical role in accessing applications and services. It is more prominent today than ever thanks to multi-cloud and multi-device proliferation, as well as the ever-evolving security threats that conventional network security offerings find hard to combat. However, many organizations may not be utilizing DDI as efficiently as they could. Initiatives like hybrid cloud, SDN, NFV, IPv6, mobility, and IoT can be greatly enhanced by the visibility, automation and "single source of IP truth" that integrated DDI solutions bring.
In this session, we'll cover:
– DDI as the key for scalable and stable network infrastructure
– The traits of cost effective DDI, how it supports business continuity, and how it can better secure your network
– Use cases- IoT initiatives, consolidated network architecture, homegrown solutions.

« show less
---
1:40pm-1:55pm
Disrupter Presenter: "Where To Look To Save Costs: Keeping Priorities Above The Line"
Alastair Pooley
Chief Information Officer, Snow Software
read more »
With economic pressures weighing heavily on firms, IT teams must focus on reducing costs. Snow Software's CIO, Alastair Pooley will recommend where to look first to realize rapid cost savings and rightsizing opportunities within these critical areas:
Key Takeaways:
• Enterprise applications (e.g. Oracle, SAP, IBM)
• SaaS applications
• Hybrid cloud

« show less
---
2:00pm-2:45pm
CXO Panel: "The role of the CIO & CISO during Covid-19?"
Moderated by:
Steven Ferguson
CIO
MassMutual

Georgia Lottery Corporation

Bashir Agboola
CTO
Anne Coulombe
Head of Data Protection & Data Protection Officer
Gaurav Singal
CIO
---
2:50pm-3:10pm
Executive Vision: "Simplify to Accelerate"
Domenic Ravita
Field Chief Technology Officer
read more »
Transforming the business requires a simplification aligned around a new operating model. IT's challenge is aligning to this new model while grappling with its own complexities such as the exponential growth of data, the accelerating growth of cloud infrastructure, creation of ML apps, and the expansion of techniques and technologies for managing new and old data processing workloads. In this talk, MemSQL's Field CTO, Domenic Ravita, will address these challenges and offer some solutions to consider.
« show less
---
3:15pm-3:40pm
CIO & CDO Fireside Chat: "Capitalizing on Data and Analytics Across the C-Suite"
Bentley Systems

Jordan Morrow
Global Head of Data Literacy, Qlik
Jeff Richardson
Chief Data Officer
read more »
The elevated need for real-time data and analytics to make informed decisions is at the forefront of every CxO's mind, perhaps more so today than at any other time…. and the Chief Data Officer is at the center of it all.
Whether a CxO is using data from human resources or finance, the data needs to be reliable and the analysis needs to be compelling enough so decisions can be made quickly and with confidence. Join Jordan Morrow, the Global Head of Data Literacy from Qlik and Jeff Richardson, Chief Data Officer from Bentley Systems for a discussion on how every CxO can best capitalize on the use of data and analytics to drive business forward.

« show less
---
3:45pm-4:00pm
Disrupter Presenter: " The Secret to a Data-Driven Enterprise "
Bryan Kirschner
VP of Strategy
read more »
Data-driven enterprises use data and insights to fundamentally change the value proposition they offer to customers. The best among them catalyze a virtuous cycle in which more customers generate more data that is used to further enrich products and services, creating a sustainable competitive advantage. This requires orchestrating process, culture, and technology around making the most of data's distinctive–and disruptive–economics.
Attend this session to:
Explore the key concepts that inspire data-driven enterprises
See how your organization compares with benchmark data
Learn how Apache Cassandra can accelerate your progress

« show less
---
4:00pm-4:40pm
Closing Keynote Fireside Chat: "Enabling the acceleration of digital transformation before, during and after the pandemic"
Jonathan Nguyen-Duy
Vice President, Global Field CISO Team
Andrew Laudato
COO, The Vitamin Shoppe
James Chilton
CIO, Cengage Learning
Got questions? We've got answers!
Your time is valuable and we make sure to make the most of it! We take the time to figure out your challenges and customize your experience to meet your needs. Our agendas are tailored to your feedback and we pride ourselves in covering the most cutting-edge content delivered by renowned industry experts. Look forward to building enduring partnerships and together we'll go straight to the top.
Where is the event taking place?
The event is by invitation-only. The location will be released to all attendees once your registration has been confirmed. 
What is the dress code?
We recommend business attire. Most attendees wear suits or comparable attire. Ties are optional.
Can I bring a colleague with me?
Yes! We always urge our members to refer their colleagues! We love adding new members to the community, especially if they come highly recommended by a current member. Either have them reach out to your Apex POC or have them fill out the Member Registration Form.
What if I have dietary restrictions?
No problem! Please let your Apex POC know as soon as possible in order for us to work with the venue on providing alternate options for you at the event.
What if I want to speak at an assembly?
Apex is always looking for speakers that can contribute their valuable insight. If you would like to speak, please contact your Apex POC or fill out the Speaker Registration Form on the Assemblies page. Please keep in mind that we receive many inquiries for speaking and sessions are available on a first come first served basis. But no need to worry, we have plenty of opportunities available at future assemblies.
I plan on being in attendance, but what if something comes up and I have to cancel?
We understand that something may come up on your calendar! Before canceling with us, please know that we will have a separate room for attendees to step out for work-related activities (meetings, emails, conference calls, etc.). If you must cancel, we just ask that you let us know at least 48 hours in advance so that we can open up the waitlist for another member.