CIO/ CDO National Virtual Summit
October 28, 2020
CIO/ CDO National Virtual Summit
In today's digital landscape, the role of the CIO/ CDO has become the most dynamic amongst their peers. CIOs are focused on finding the most transformative technologies that enable them to bring value to their enterprise and customers.
Adopting an enterprise wide transformation strategy is driven by fundamental shifts in internal and external forces that impact the business and how it operates. Disruptive technologies are being introduced to the market faster than ever and executives must have the ability to align and address the enterprise-wide transformation challenges. These changes will ultimately influence strategic planning, business operations and the overall trajectory of the operating model moving forward. With unceasing demands, technology has become more complex and solution providers more difficult to decipher.
Apex Assembly will unite visionary leaders and industry experts for a half day of content and discussion, where we will examine the challenges of 2019 and concentrate on the most pressing issues of 2020 in the information technology sector.
Through collaboration with our executive community, we have discovered key industry challenges and trends. These topics form the foundation of the Summit and will be addressed through Panels, Disrupter sessions, and Fireside chats.
Hosted using video conferencing technology, our Virtual Summit gives executives and service providers the opportunity to engage with like-minded executives and industry leaders without having to leave their office or home.
Anyone can log in from anywhere. All you need is WiFi.
The Assembly will feature members from...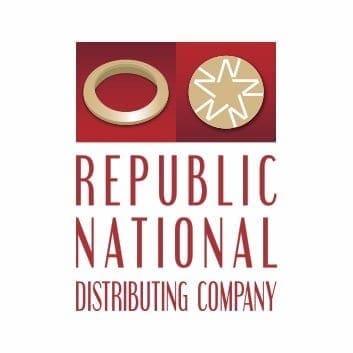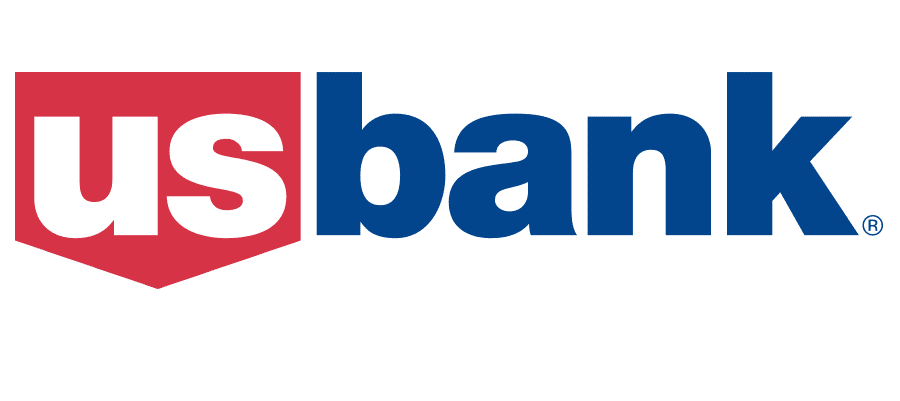 Event Registration Request
Agenda
---
12:00pm-12:05pm
Opening Remarks
Keynote Panel: "Data Trends & Challenges for CDOs in 2020"
Moderated By:
Stu Bailey
Co Founder, Chief Enterprise AI Architect
Bentley Systems

Pitney Bowes

City of LA

Jeff Richardson
CDO
Olga Lagunova
Chief Data & Analytics Officer
Jeanne Holm
Chief Data Officer
---
12:55pm-1:15pm
Keynote Presenter: "Scale and Govern AI Initiatives with ModelOps"
Stu Bailey
Co Founder, Chief Enterprise AI Architect
read more »
According to Gartner, ModelOps lies at the center of any organizations' enterprise AI strategy. Hear from Stu Bailey, co-founder and Chief Enterprise AI Architect, how ModelOp, leader in the ModelOps category, is helping its customers to operationalize all models across the enterprise in a world with models of all types, regulations and the need for explainability and visibility.
Scale AI, while staying compliant and achieving your business goals.
« show less
---
1:20pm-1:35pm
Disrupter Presenter: "The Secret to a Data-Driven Enterprise"
Bryan Kirschner
Vice President, Strategy
read more »
Data-driven enterprises use data and insights to fundamentally change the value proposition they offer to customers. The best among them catalyze a virtuous cycle in which more customers generate more data that is used to further enrich products and services, creating a sustainable competitive advantage. This requires orchestrating process, culture, and technology around making the most of data's distinctive–and disruptive–economics.
Attend this session to:
– Explore the key concepts that inspire data-driven enterprises
– See how your organization compares with benchmark data
– Learn how Apache Cassandra can accelerate your progress

« show less
---
1:40pm-2:10pm
Thought Leadership: "The Evolving Role of Data Governance in an AI and Data Ops World "
Joe DosSantos
Chief Data Officer
read more »
Traditional data governance had a principle aim of protecting the integrity of key business data for reporting, be it regulatory, financial or other strategic KPIs. This meant that focus was generally around data quality and lineage of critical data elements that could be found on strategic reports. But in the age of modern analytics, there is more urgency to use increasingly rawer data, creating an overwhelming task of managing and protecting potentially hundreds or even thousands of sources and fields to unlock value. This session will outline how modern data discovery and catalog techniques can be used to shift data governance further up the data funnel and how these techniques can accelerate the production of high value predictive models at speed in a Data Ops methodology.
The role of the CDO is expanding from a defensive posture to a value driver
Data Governance for AI and predictive modeling requires a new method of data governance anchored around easy but secure access to data in addition to aspects such as lineage and quality
Data Ops methodology changes are key to delivering demonstrable value
« show less
---
2:15pm-2:55pm
CXO Panel: "The Future Enterprise AI: Data Analytics, Data Science and Machine Learning "
Speaker:
Jeremiah Morrow
Senior Product Marketing Manager – Partner Ecosystem
Halliburton

Envestnet Yodlee

FedEx Services

Generac Power Systems

Dr. Satyam Priyadarshy
Chief Data Scientist
Pramod Singh
Chief Analytics Officer & VP of Data Science
Deep Sogani
Managing Director, Data Analytics & Cloud
Tim Dickson
CIO
read more »
Organizations are pursuing predictive analytics to deliver greater value to customers, differentiate from their competitors, optimize business operations, and much more. Yet an overwhelming majority of machine learning & AI models fail to make it into production. During this session we'll discuss:
Best practices for deploying Machine Learning & AI models in production
How companies are accelerating their predictive analytics projects
The future of data warehouse architectures
« show less
---
3:00pm-3:30pm
Thought Leadership Presenter: "Conquering hybrid cloud with consistent data security and governance"
Wim Stoop
Director, Product Marketing
read more »
As organizations, we manage ever more data across an expanding heterogeneous landscape of clouds and data centers. This fragmentation as well as increasing (data privacy) regulation presents new business risks, drives operational costs and hampers the ability to gain insight and value from data.
In this session we'll discuss how an enterprise data cloud delivers not just the analytics for the data life-cycle across hybrid cloud, but also how it provides consistent security and governance, regardless of where your data lives.
You will learn:
– The benefit of an enterprise data cloud
– The importance of defining a data strategy before a Cloud strategy
– How to securely gain access to self-service data and analytics
« show less
---
3:30pm-4:10pm
CXO Panel: "Governing, Integrating and Implementing Model, Data, AI & ML Initiatives"
Moderated By:
Shrikant Dash,
Financial Services/Analytics Executive — Citi, DFS, Morgan Stanley, GE Capital, Advisor at ModelOp
BP

Vector Institute

Regions Bank

Wells Fargo

Cetin Karakus
Global Head of Quantitative & Analytical Solutions
Ron Bodkin
VP AI Engineering & CIO
Jacob Kosoff
Head of Model Risk
Agus Sudjianto
EVP, Head of Corporate Model Risk
---
4:10pm-4:50pm
Closing Keynote Panel: "Aligning, Moving and Prioritizing Data Analytics Workloads to the Cloud for Performance Optimization"
Moderated By:
Ipsos

Vishal Chawla
Former SVP Customer Experience & Analytics
Nationwide

Equinor

Ally

Bose Corporation

Kiran Karnati
Director Data Architecture
Rebecca Hofmann
Head of Innovation
Meenakshi Thanikachalam
Head of Data Strategy, Architecture, Analytics
Phanii Pydimarri
Head of Global Data Science, Analytics, AI
Got questions? We've got answers!
Your time is valuable and we make sure to make the most of it! We take the time to figure out your challenges and customize your experience to meet your needs. Our agendas are tailored to your feedback and we pride ourselves in covering the most cutting-edge content delivered by renowned industry experts. Look forward to building enduring partnerships and together we'll go straight to the top.
Where is the event taking place?
The event is by invitation-only. The location will be released to all attendees once your registration has been confirmed. 
What is the dress code?
We recommend business attire. Most attendees wear suits or comparable attire. Ties are optional.
Can I bring a colleague with me?
Yes! We always urge our members to refer their colleagues! We love adding new members to the community, especially if they come highly recommended by a current member. Either have them reach out to your Apex POC or have them fill out the Member Registration Form.
What if I have dietary restrictions?
No problem! Please let your Apex POC know as soon as possible in order for us to work with the venue on providing alternate options for you at the event.
What if I want to speak at an assembly?
Apex is always looking for speakers that can contribute their valuable insight. If you would like to speak, please contact your Apex POC or fill out the Speaker Registration Form on the Assemblies page. Please keep in mind that we receive many inquiries for speaking and sessions are available on a first come first served basis. But no need to worry, we have plenty of opportunities available at future assemblies.
I plan on being in attendance, but what if something comes up and I have to cancel?
We understand that something may come up on your calendar! Before canceling with us, please know that we will have a separate room for attendees to step out for work-related activities (meetings, emails, conference calls, etc.). If you must cancel, we just ask that you let us know at least 48 hours in advance so that we can open up the waitlist for another member.