CIO / CISO Membership Dinner
October 22, 2019
Chicago, IL
IT MODERNIZATION LAYS THE FOUNDATION FOR BUSINESS TRANSFORMATION AND, ULTIMATELY, INDUSTRY DISRUPTION
In today's digital reality, enterprises need strategies that enable the digital outcomes required to win in a highly dynamic and competitive marketplace. An IT backbone that is agile, intelligent, and resilient is necessary to eliminate the barriers to speed and agility and is a vital, key enabler to support new ways of operating and realizing business objectives. How can IT leaders tackle the complexity and challenges of modernizing their IT at scale to operate, evolve and adapt IT at the speed and pace that the business requires?
Take aways
· Ways to deliver savings that fund digital initiatives
· Strategies for unlocking the business value in legacy applications
· The underpinnings that allow a business to transform & improve the speed of IT
DXC is the world's leading independent, end-to-end IT services company, helping clients harness the power of innovation to thrive on change. Created by the merger of CSC and the Enterprise Services business of Hewlett Packard Enterprise, DXC Technology is a $25 billion company with a 60-year legacy of delivering results for thousands of clients in more than 70 countries. Our technology independence, global talent and extensive partner network combine to deliver powerful next-generation IT services and solutions.
Invited Members Include...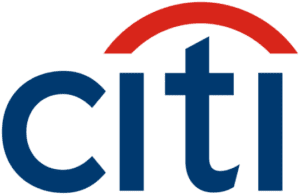 Agenda
---
5:00pm-5:30pm
Registration
---
5:30pm-6:15pm
Cocktails & Networking
---
6:15pm-6:30pm
Welcome & Introductions
---
6:30pm-8:30pm
Private Dinner
Got questions? We've got answers!
Your time is valuable and we make sure to make the most of it! We take the time to figure out your challenges and customize your experience to meet your needs. Our agendas are tailored to your feedback and we pride ourselves in covering the most cutting-edge content delivered by renowned industry experts. Look forward to building enduring partnerships and together we'll go straight to the top.
Where is the event taking place?
The event is by invitation-only. The location will be released to all attendees once your registration has been confirmed. 
What is the dress code?
We recommend business attire. Most attendees wear suits or comparable attire. Ties are optional.
Can I bring a colleague with me?
Yes! We always urge our members to refer their colleagues! We love adding new members to the community, especially if they come highly recommended by a current member. Either have them reach out to your Apex POC or have them fill out the Member Registration Form.
What if I have dietary restrictions?
No problem! Please let your Apex POC know as soon as possible in order for us to work with the venue on providing alternate options for you at the event.
What if I want to speak at an assembly?
Apex is always looking for speakers that can contribute their valuable insight. If you would like to speak, please contact your Apex POC or fill out the Speaker Registration Form on the Assemblies page. Please keep in mind that we receive many inquiries for speaking and sessions are available on a first come first served basis. But no need to worry, we have plenty of opportunities available at future assemblies.
I plan on being in attendance, but what if something comes up and I have to cancel?
We understand that something may come up on your calendar! Before canceling with us, please know that we will have a separate room for attendees to step out for work-related activities (meetings, emails, conference calls, etc.). If you must cancel, we just ask that you let us know at least 48 hours in advance so that we can open up the waitlist for another member.